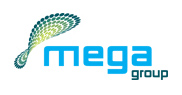 On Friday February 20, 2015 Nimbus achieved an agreement about the acquisition of the shares of MegaGroup with mr. Jan Stadig, administrator and the financing bank. MegaGroup will be capitalized in a solid way and is ready to grow its business and fully reclaim its leading market position.

Marc Renne, Nimbus: "MegaGroup proved rapidly to be a very interesting investment opportunity for Nimbus. It has strong market positions and a large group of loyal customers. We are happy to support MegaGroup in the required restructuring and are convinced that the group will be well positioned for profitable growth soon".

Alexander Wouterse, MegaGroup: "We are happy that after a challenging one and a half weeks, MegaGroup can now fully concentrate on serving its customers again. The loyalty of our customers and the commitment of our employees in this challenging period have been crucial in giving Nimbus the confidence to invest".

MegaGroup is a pan-European distributor of water technics and pool products for installers, wholesalers and retailers with headquarters in Veghel, the Netherlands. With sales of over € 80m in the Netherlands, Belgium, Germany, the UK, Scandinavia and Poland and 250 employees it is the market leader in its segment.

Nimbus is a hands-on investor active in the Netherlands, Germany and Poland and offices in Zeist and Munich. Nimbus invests in companies who face operational challenges, but have strong market positions and growth opportunities.