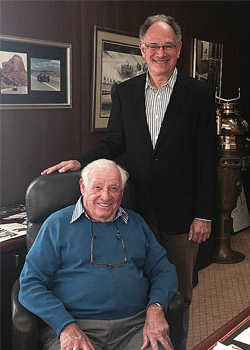 Oscar and Robert DAVIS
HAYWARD will celebrate its 50th anniversary at Piscine Global exhibition. For this special occasion, we interviewed Robert DAVIS, son of the founder, President and CEO of the company.
What does the double anniversary mean to you? What does such an event mean to you?

Celebrating a double anniversary, 50 years of family ownership and 40 years participating in the European market makes me very proud of our company and our industry.
Hayward has had the good fortune to be at the forefront of the swimming pool industry from the very beginning. Throughout the past 50 years, as the swimming pool industry has grown from a small specialized market into today's worldwide industry, we were fortunate and are very proud to have been a consistent and positive presence in the market.
We like to think that we, along with many others, have made a difference these past 50 years contributing to an industry that serves so many communities; our employees, our customers, and millions of people worldwide who use our products and depend on our services.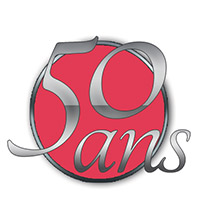 It is our honor and pleasure to be able to celebrate both of these milestones here at the Lyon Exhibition. Although our presence in the North American market is greater than in Europe, we have a long history participating in the European Pool industry, actually somewhat more than 40 years. Initially we simply exported products to European customers wanting our products. However we soon realized that if we were going fully participate in the market we had to be present manufacturing and distributing in Europe. Initially we were located in Charleroi, Belgium. Approximately 10 years later we relocated to Jumet, Belgium and then approximately 15 years ago to our current location in St Vubas, east of Lyon.
In our view the Lyon Exhibition is the most significant exhibition throughout the world for our industry. It is wonderful to celebrate our 50th anniversary of ownership of Hayward and our 40th anniversary of Hayward Pool Europe with all of our European employees, friends and partners.
How is Hayward Pool Europe doing in Europe today? Are we satisfied with our results?
Hayward Pool Europe is excellent. We have an excellent team and, in spite of the difficult economy, have been growing profitably each year, especially in France and Spain.
Are we satisfied? We have a saying at Hayward: "we may be pleased but we are never satisfied!" In regards to our European business we are very pleased with our leadership team, our customers and the sales and financial results of our business. However we would like to have a stronger presence in the European market, one that is representative of our size and strength in the North American market.