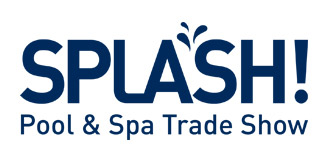 The largest ever SPLASH! Pool & Spa trade show was held on the Gold Coast on 16 - 17th July. At opening, the event had a record number of pre-registered attendees, and many more registered throughout the two day event.
A wide range of visitors attended, including landscapers, retailers and pool builders, service technicians, wholesalers, distributors, architects, sports and aquatic centres, government, construction managers and engineers.
More than 2000 visitors from Australia, China, Germany, Hong Kong, New Zealand, Philippines, Singapore, South Africa, Spain, Thailand, UAE and the USA had the chance to see 105 exhibitors and attend educational sessions. SPLASH! also had exhibitors from around the world, including Singapore, China, United States, Hong Kong, New Zealand, England and Belgium.

Visitors also had a number of networking opportunities including the SPASA Alliance welcome reception, the largest gathering of the wet industry around the award winning Jupiters pool and the inaugural SPASA Australia National Awards night. The golf day, sponsored by Lo-Chlor, finished the week with Steve Rae from Malibu Pools taking home the exciting prize of a trip to Vegas to compete in the World Shootout Championships in 2015. SPLASH! would also like to thank its valued sponsors AstralPool , Bioniser and Eagles.

Standout sessions in the SPLASH! education program included a demonstration of the latest technology in solar panels from Ernest Gavery at Solazone, and a discussion on increasing sales of swimming pools hosted by Cal Stanley. Once again the site visits were a popular option for visitors to see the latest innovation, and this year included a visit to the Gold Coast Aquatic Centre which is not yet open to the public.
Congratulations to the four winners of the Seadoo Scooters, thanks to Underwater Australasia, Dave Kirby (AVP), Mike Rippon (AstralPool), Michael Geddes (Poolwerx) and Steve Brown (Jim's Pool Care).

Managing director of show organiser Interpoint, Simon Cooper, says the 2014 event was the biggest and most diverse pool and spa trade show ever held in Australia.

"We had more than 100 exhibitors and more than 2000 visitors, making it the biggest pool and spa trade show we've run. What's more, an even more diverse range of delegates than usual attended thanks to a number of the related SPLASH! Week events including the World Aquatic Health Conference, the ALFA Queensland Conference, the Certificate III and IV training, the big combined awards night, and several conferences and forums organised by industry organisations and suppliers, many of which involved bringing in senior representatives from overseas.

"In all, we're extremely pleased with the week and the feedback I've received is that the trade show visitors, conference delegates and exhibitors all found the experience highly rewarding and profitable."

Planning for the next SPLASH! show is already underway, with a number of exhibitors confirmed for Piscine SPLASH! Asia 20-21 May 2015, Singapore and SPLASH! NZ in Auckland from 21-23 June 2015.
Press Release