After three months of competition, 88 pool builders from 24 countries (as against 9 countries in 2012) participated in the 2nd International Pool Competition on the Internet organized by our magazine EuroSpaPoolNews.com.
Voting took place exclusively on the Internet at the following address: www.ipool2013.com. Only private outdoor pools were selected to participate in this competition.
Some of them lit up at night, and others in the sunshine, these pools exemplified the extent of the expertise of international pool constructors, and highlighted their beauty. The winner received the second iPool2013 Trophy in Barcelona on our stand during the 2013 exhibition.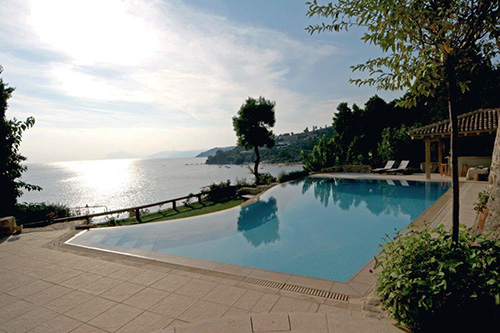 The photograph shows the award-winning pool - a realization by the Greek constructor Piscinity, submitted by the Greek manufacturer of marble copings and paving stones - POOL STONES BY SOFIKITIS (constructor Piscinity) with 2,387 votes.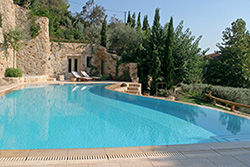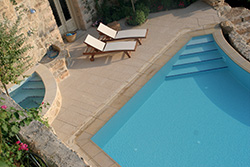 The 41 nominees gathered a total of 7,868 votes; the countries that participated were: France, Italy, Spain, Greece, Netherlands, Belgium, Brazil, Switzerland, Portugal, New Zealand, Iran, China, United Kingdom, Bulgaria, Germany, Australia, India, Mauritius, Slovakia, Cyprus, United States, Romania, Mexico and Jordan.
The second, Janfri Enterprises Ltd., a company from Cyprus, obtained 1,842 votes.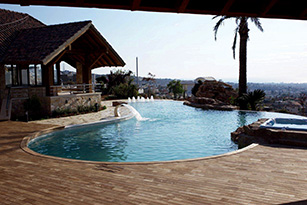 The third was the French manufacturer Aster Pool Creation Pool and Garden, with 1,259 votes.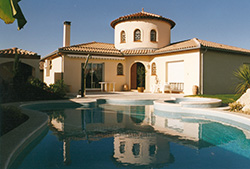 IPool2013 thank you for your many votes and give you an appointment for
IPool 2014
from March 31, 2014