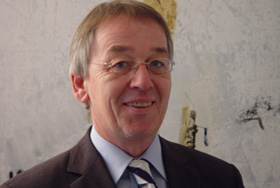 "Dieter C. Rangol, CEO of the Federated Pool & Spa Association (BSW)"
During the exhibition, the congress program will also be ongoing at the Aquanale, such as the Cologne Swimming Pool and Wellness Forum, "in a new light". It has found its place at the heart of Hall 10.1, and can be visited free of charge without prior registration. The Federated Pool & Spa Association (BSW), honorary sponsor of the trade show and the main organizer of the forum, is touching on a wide range of topics this year. EuroSpaPoolNews spoke with BSW's CEO Dieter C. Rangol.


Mr. Rangol, BSW jointly conceived, with other partner organizations, the Cologne Swimming Pool and Wellness Forum. To whom does the program speak to?

The program offers something for every visitor group. For pool contractors, planners, architects, public pool operators and hotel operators. Therefore, this year we are not only working along with our longstanding partner, the International Association for Sports and Leisure Facilities, but we have also brought on board other associations- the Hotel Association of Germany, the Federal Association of German Lifeguards, the European Waterpark Association, German Society for Nature Bathing and the International Academy for Pools, Sport and Leisure Facilities in Germany. To address the increasing international nature of the trade fair each lecture will be simultaneously translated into English.

Which themes will be in the foreground?

First of all there are the sectoral technology and trend topics. Here, for example, speakers will present the revised DIN 19643 - the central standard for water treatment, explaining pool success factors, give tips for safety measures planned for the construction of swimming pools and talk further on the aspects of "energy efficiency and sustainability." Secondly, we look outside the box and provide interesting facts for marketing, communication and HR.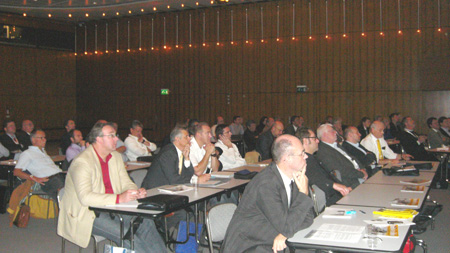 "Increase knowledge, share knowledge - the Cologne Swimming Pool and Wellness Forum invites you to 'talk shop' and network."

What is this about exactly?

The economic and social changes affecting our industry. Take for example the (impending) skills shortage. To find and retain qualified personnel, long term, is a key challenge. For this purpose, we have found a speaker who can help explain how the new generation, the generation Y, can respond to and inspire one's company. In addition, the Web 2.0 constitutes another focal point. In focus are answers to the following questions: How do I successfully surf along with my pool or my business on the social media wave? How do I skillfully position my Web 2.0 offer? How can I, as a small or medium-sized company, benefit from the available web tools? Furthermore, it all comes down to the "right type of communication." A communications expert explains how to find a common language with one's counterpart, communicate effectively and overcome resistance. These are skills that are in demand in both the sales pitch as well as in communicating with clients, colleagues and employees.

The Cologne Swimming Pool and Wellness Forum, also organizes a "Day for Hotel Managers" this year. Why?

Hotel spa operators are often faced with special challenges. You want to show pools and spas as being attractive, but often they are not even being used by the hotel guests. The main question is: Under which conditions and what is being expected in the long term of hotel pools? A speaker explains how an economically and ecologically sensible hotel pool should look. He also comments on trends in the hotel pool sector - such as "salt and brine."

The entire program of the 5th Cologne Swimming Pool and Wellness Forum is here: http://bit.ly/11cZpYM. Participation is free of charge. Registration is not required.

The following companies are sponsors of the 5th Cologne Swimming Pool and Wellness Forum: