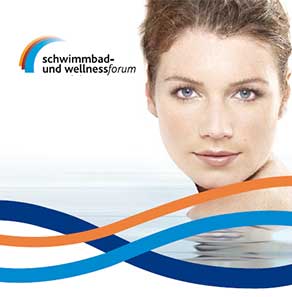 For the fifth time this year, the Swimming Pool and Wellness Forum of Cologne presents itself as the source of impulses at the international level in the sports and wellness industry. The programme of the congress accentuates the innovative energy of the aquanale and the FSB.
At this venue the industry discusses the current challenges of both national as well as international significance. The programme relies on a wide array of topics and offers insight in the various interests among all visitor target groups - specialised swimming pool entrepreneurs, planners, architects, public bath operators and hoteliers.

In specific:

On one hand, technology and trend topics are at the forefront. Presenters introduce, among other topics, the revised DIN 19643, the central standard for water treatment, while they also explain the factors for the success of baths and provide tips for planning reliability in the construction of swimming pool facilities.

On the other hand, cross-industry issues are at subject, which play a significant role in the market: marketing, communication and human resources. Answers to the following questions are in the foreground: How can my pool facility or my company surf successfully on the social media wave? How do I position my offer cleverly in the web 2.0? How can communication be more effective and how can adversities be navigated? How do I find employees and bind them to my company for the long term?
Energy efficiency, sustainability and "green swimming enjoyment" – these three keywords summarise the third field of topics. Presenters introduce energy optimisation concepts with regard to public swimming pools, and explain at the same time by means of best practice models, what the prerequisites are so that baths will be profitable in the long term.

Additionally, presenters cast the focus on hotel pools. How do I operate my hotel pool in an economically and ecologically sensible way? This is the central question at the heart of the presentations for hoteliers. Seminars on natural pools and swimming ponds round out this group of topics.
Shedding light on new developments and being inspired by international bathing cultures and architectures. In the fourth topical field it is all about "boundless swimming and wellness enjoyment" as well as new trends, such as "salt & brine".
Press Release