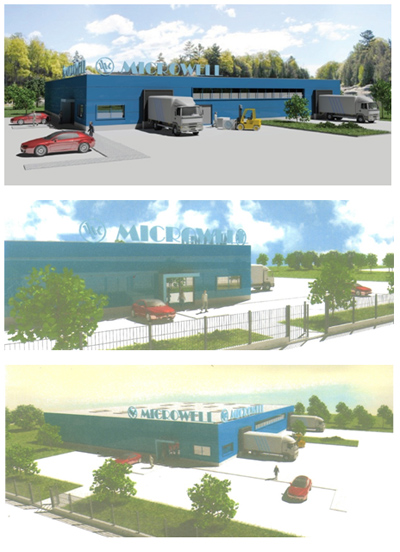 Microwell has begun constructing its new site. It is designed to bring both the production and warehouse facilities together in this large centre of 3000m², with access for lorries and trucks at only 15km from the main highway.
The site in intended to ensure faster production, and shipments in the shortest possible time. This is in line with Microwell's long-term strategy, which aims at strengthening its Swimming Pool Dehumidification and Heating divisions.


Microwell is a manufacturer of upscale swimming pool dehumidifiers and heat pumps, based in Europe. The company is located in Slovakia (EU) and well established in 17 countries, with the share of international sales growing steadily. Its emphasis is on low-noise, up-to-date technology and high-end design units at a competitive price. The purpose of the new warehouse is the support for new leads in the European market and to vigorously pursue its search for international customers.