Darlly Europe – which also operates under the Filters4Spas brand – has launched a new web shop which it says is the largest dedicated site exclusively for the pool and spa trade.
The company's Philip Moseley comments: "This is a real breakthrough; this new website better accommodates the needs of the pool and spa trade than any other. We have been asking our customers what they want from our website, and we have captured all their comments and have incorporated them within the new site."
He continues: "The web shop has full commercial capability, and has been developed to give customers precisely what they have asked for, including the ability to purchase Darlly's products online."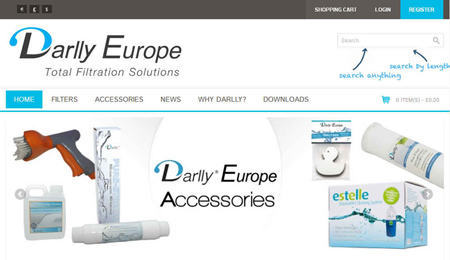 The website is only available to the trade; users simply need to register to begin using it.