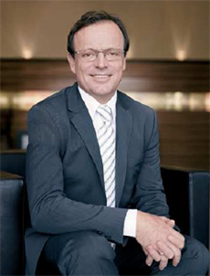 Stefan Schöllhammer
CEO, KLAFS GmbH & Co. KG
Sauna and spa specialist Klafs has acquired the know-how and all intellectual property rights of Dutch company Microsalt International B.V., including its Micronizer dry salt inhalation technology.
Micronizer technology produces salt particles as a fine mist which is inhaled – the claimed benefit being a therapeutic effect including the prevention or significant alleviation of many ailments.
The fine salt particles penetrate deep into the respiratory tract and the skin, resulting in a thorough cleaning of the airways and cleansing and revitalisation of the skin.
Regular inhalation also supports the immune system, according to the company, bringing improvements in the symptoms of hay fever, asthma, bronchitis, cystic fibrosis and COPD (chronic obstructive pulmonary disease) after just a few days of treatment.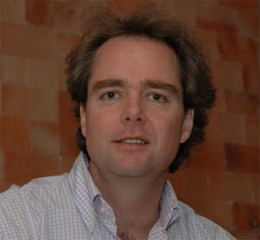 Bart Zonnenberg
previous owner of Microsalt
Klafs CEO Stefan Schöllhammer commented: "For us, acquiring Microsalt's innovative know-how represents an interesting expansion of our product range with which we will further reinforce our leading position in the wellness and spa markets. With this, we are at the same time also expanding our product range for the second health market outside of our core markets."
Bart Zonnenberg, the previous owner of Microsalt, will continue to support Klafs with his expertise, ensuring continuity for Microsalt's existing customers.