The Czech company ALUKOV belongs among the renowned manufacturers of high quality covers for swimming pools, whirlpools and terraces. As a reaction to increasing demand the company decided to open its third production plant, this time in Hungary (after plants in Czechia and Slovakia). The plant is located in the town Bátonyterenye, close to the main route from Budapest to Slovakia, approximately 80 km far from the Hungarian capital.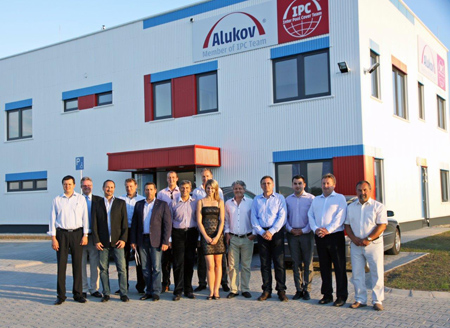 The new production plant ALUKOV HU is located in the new industrial park at the outskirts of the town. It will be used for the production of the new model of pool covers AZURE that will be – despite of being designed with mainly Hungarian customer demands in mind – offered also to the customers in Germany, Austria, France, Romania and the Balkan countries. As indicated by the CEO of Alukov Hungary, Mr. Aladar Bödök, the company expects fast growth, which is why the company plans to hire at least 80 employees within two years.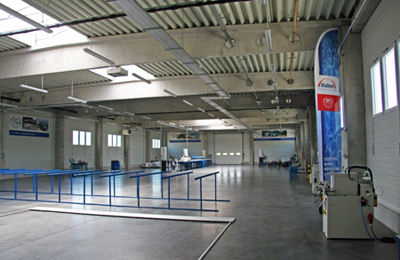 AZURE pool covers combine the highest quality standards with the lowest price within the category. For its production the top quality materials produced by renowned global companies are used (BAYER, SAPA aluminium). The company provides 2year guarantee for the function of the cover and also guarantees 10-year life span of the polycarbonate used. The customer can choose from three models adapted to the pool dimensions from 3x6 to 5x10 meters. Each model is equipped with lockable doors and complies with the standard AFNOR NF P90-309 in relation to safety and quality. Thanks to unique technological procedure these models enable addition of side doors into the largest segment of the cover.