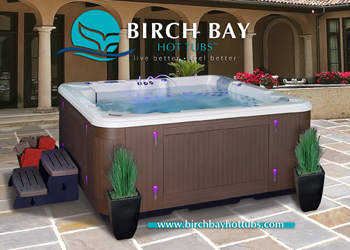 US hot tub company Clearwater Spas has introduced a second brand to the company portfolio.
Called Birch Bay Hot Tubs, the line-up includes 12 models to choose from within three series – Luxury, Therapy and Recreation.
Clearwater says the products feature the same quality craftsmanship and energy efficiencies that have become a hallmark of the Clearwater Spas brand.