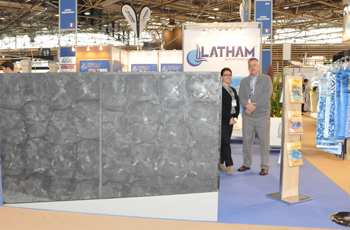 Magali Brault and Tim Golden
Pool equipment distributor SCP Europe and Canadian company Latham Pool Products have renewed a cooperation agreement, revamping the Perma-Life Polymer Pool Program focusing on 1.22 metre and 1.52 metre wall height panels.
Latham Pool Products president (and export managing director) Tim Golden said: "SCP has put renewed interest in the Perma-Life Poolkit Program for Europe, and Latham is supporting that effort with its newly designed 1.22 metre and 1.52 metre pool wall programs. We believe that the combination of having the right products to meet the needs of the European market is essential to our success".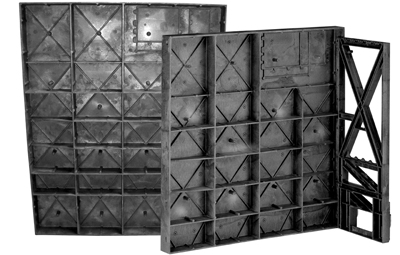 He continues: "SCP's willingness to carry the appropriate levels of inventory, service the local markets and sell at competitive prices demonstrates a renewed level of commitment to the category. We are eager to partner with SCP on this project, which brings real value to dealers for the time-tested construction methods of polymer pre-engineered pools."

SCP Europe general manager Sylvia Monfort added: "Despite the adverse economy and today's low construction market trend, we strongly believe in our future success with the renewed Latham Polymer pool program ; the 1.22 m height is definitively a must."