The wellness revolution is coming to Barcelona with the international Wellness & Spa Experiences Event. Through practical cases and interventions by experts from around the world, the congress, hosted by the Swimming Pool Show, Piscina Barcelona, will feature all the knowhow of centres dedicated to wellness, which is a booming industry in the West.
During PISCINA BARCELONA
from 15 to 18 October 2013
This sector is also growing exponentially: it is estimated that in the 30 richest countries in the world, there are 289 million consumers of these services related to the therapeutic use of water, which equates to a turnover of almost two billion dollars.

Prevention is better than cure
The world of wellness is based on this key concept, which is changing the habits of consumers and driving a million-dollar industry. The best option for avoiding illness is mainly to stay in shape, not only on a physical level but also psychologically and emotionally.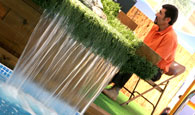 According to a study conducted in 2011 by the Stanford Research Institute, SRI International (USA), it accounts for a global turnover of around two billion dollars, encompassing nine different disciplines: spas, alternative medicine (naturopathy, homeopathy, etc.) nutrition (biological foods and nutritional supplements), preventative and customised health, medical and wellness tourism, beauty and anti-aging therapies, physical exercise and oriental disciplines (yoga, meditation).

"The wellness industry will head the turnover ranking in the next few decades of the 21st century, above information technology", said Paul Zane Pilzer, American economist, entrepreneur, university professor and author of various best sellers about the wellness industry.

The wellness destination, fruit of the synergy between tourism and wellness

With the aim of taking advantage of the increase in international tourism, one of the major trends in the sector is to make Spain a 'Wellness Destination' to attract tourists, who choose their destination in terms of the quality of its wellness structures. "It is time to redefine our offer to adapt it to the needs, demands and expectations of wellness tourism", said Valérie Le Mao, coordinator of the Wellness & Spa Experiences Event at Piscina Barcelona.

A networking opportunity for wellness professionals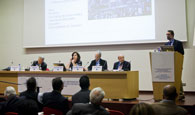 During Wellness & Spa Experiences Event, each day, there will be a keynote, followed by the explanation of three case studies and the presentation of the most recent market studies related to the topics. The plenary sessions will be structured around four basic topics: the future of wellness as a new lifestyle; how to design a wellness experience; current and future management trends and their main motives, and how to maximise sales through a good marketing policy.

The list of speakers includes László Puczkó, Tourism Director, Xellum Management Consulting Company and Managing Director of the Global Wellness and Spa Tourism Industry Monitor, a project of Xellum's The Tourism Observatory for Health, Wellness and Spa (Hungary); Gérard André, wellness expert and senior consultant, Eurofin Hospitality (Lausanne, Switzerland); Jean-Eric Knecht, President and co-founder of Elégance Groupe and leader of the ISO International Project Group for standardising spas and wellness; and Jordi Gurri, Head of marketing, Aqualis Hotels (Hotusa Group).

Programm HERE
Facilitated Networking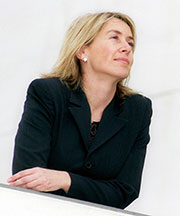 Isabel Piñol -
Director of Piscina Barcelona

In order to facilitate networking, experts will have lunch every day with attendees, who wish to have direct contact and a place in which to exchange experiences, concerns and views about the business. The event will also feature a "Mentoring Service", a space where speakers, experts and sponsors will provide delegates with guidance about aspects to improve their businesses.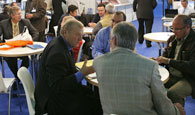 "We aim for Wellness & Spa Experiences Event to be an interactive space that allows contact between experts, speakers and attendees", said Isabel Piñol, Director of Piscina Barcelona. "Our goal is to provide professionals in this sector with all the practical tools that can be easily applied to their business to achieve substantial improvements", she added. Wellness & Spa Experiences Event is part of the Hospitality Industry World Congress that, in October 2012, will bring together the world leaders of the hospitality industry, coinciding with Hostelco, the show dedicated to the hotel and catering world.