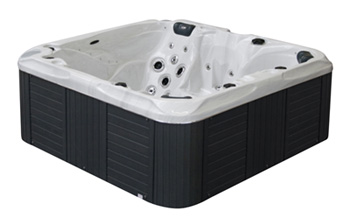 European spa brand Passion Spas and USA-based Almost Heaven Saunas have announced a partnership to begin distribution of Passion Spas and swim-spas in America.
The companies have formed a US division that will be headquartered in Holland, Michigan, coordinating sales and distribution of Passion products.
Commenting on the move, Passion Spas' Dolf Nieland says: "We have an exceptional product story that makes our spas very easy for the dealer to sell. We stock up to 1000 spas in our European warehouse which allows us to offer very aggressive prices to our dealers. Dealers are very, very successful with Passion Spas all over Europe, and we wish to duplicate this success in America."
Passion Spas has been distributing Almost Heaven Saunas in Europe for many years, and the partners see the move as taking their relationship to the next level. "Passion Spas seeks a US partner, and Almost Heaven Saunas can grow their dealer network with Passion Spas. It is the perfect partnership opportunity," said Dolf.