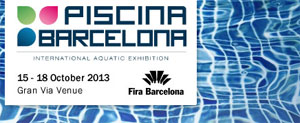 Piscina Barcelona offers three major platforms for doing business and networking at three strategic locations in the global market. Piscina Barcelona, Piscina Moscow and Expolazer, in Brazil, represent 3 unique business opportunities for pool professionals.
Piscina Barcelona
It is an international hub for the sector of swimming pools, wellness centres and sports and recreational facilities. Piscina Barcelona has evolved into a show that encompasses every solution, every innovation and every product range under a brand new concept: the International Aquatic Exhibition.

This new approach is intended to address and provide solutions for the complete water cycle, mainly in the fields of health, sports and leisure, through three main sectors with their own identity:
Barcelona Piscina shows an integral overview of the world of swimming pools; Barcelona Wellness gathers innovations and trends in the wellness sector and Barcelona Sports and Recreational Facilities Business, intended for the companies responsible for managing aquatic centres and public and private sports and recreational facilities.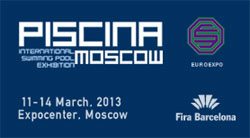 Piscina Moscow
This event is a show that offers tremendous prospects for development and is designed to achieve maximum profitability. The joint organization with Euroexpo has allowed the organizers to add the huge potential of Aquaspace to the project, one of the leading trade shows in Russia in the swimming pool, sauna and spa sector.
Expolazer in brazil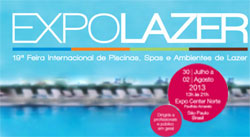 International Swimming Pool, Spas & Leisure Livings Trade Fair Promoted by Francal Feiras in partnership with ANAPP - National Association of Swimming Pool Manufacturers and Builders, Expolazer keeps up with the construction trends that values leisure areas in homes, condominiums and hotels. Expolazer is a great event that generates business for contractors, swimming pools, decorators, architects and engineers professionals.