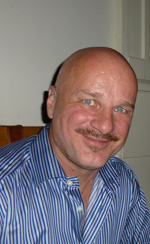 Robert Jechart
President of RJE Technologies
RJE Technologies, Inc., has acquired the assets of Terrapin Communications effective November 1, 2012. This includes the Safety Turtle product line that will join RJE's expanding line of water safety products.
The products from the acquisition include the Safety Turtle Child Alarm, the Pet Pool Alarm, Wireless Gate Alarm and the SOS adult immersion/"man overboard" alarm used for commercial applications. Terrapin has been the leader in water immersion alarms for over 10 years worldwide.
RJE Technologies is a wholly owned subsidiary of RJE International, Inc. , whose rich history started over twenty years ago in sonar based navigation and search equipment.
The company is one of world's leading supplier of advanced diver sonar navigation equipment to the military. Also provides the underwater locator beacons for the black boxes on aircraft. The decision to branch into swimming pool safety was a natural progression for the company who's technology was life saving.
Robert Jechart, President of the company, stated "the addition of Terrapin products will give RJE a wider range of products with the goal of becoming the leading one-stop source for proven water safety technology products. But most importantly, it allows us to better fulfill our mission to "prevent drowning by providing effective and easy to use consumer products".