The government organisation UK Trade & Investment (UKTI) is to support a dedicated B2B brokerage zone at UK Pool & Spa Expo to host pre-arranged meetings between international attendees and the UK industry. Information on the buyers attending and their interests will also be distributed to UK Pool & Spa Expo exhibitors involved in the B2B area.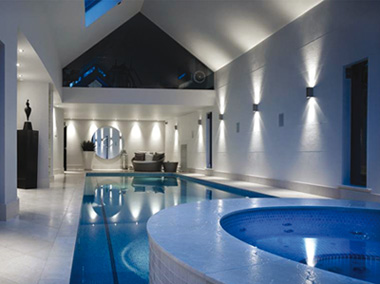 Exhibition organiser New Events describes the initiative as a "first" for the UK wet leisure industry, as UKTI are said never to have previously supported a UK event within this sector and in this format.
UKTI works with UK-based businesses to ensure their success in international markets, and encourage the best overseas companies to look to the UK as their global partner of choice.
The organisers are also offering to pay £250 towards the cost of travel and accommodation for 50 pre-selected buyers to attend UK Pool & Spa Expo 2013.
UK companies wishing to nominate potential international buyers/distributors to attend the event and benefit from the B2B brokerage, or international buyers or distributors of pool and spa products who would like to register for the UKTI B2B brokerage area, should email [email protected] .
The UK Pool & Spa Expo is to be held in January 2013 at the NEC, Birmingham.