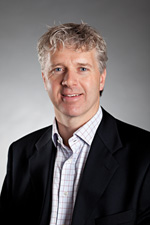 Stefan Pahlen
Swedish specialist pump manufacturer Pahlén is once again back under the full control of the founding family, after they bought back 100% of the company's shares.
Under the new ownership structure, the company will continue to put strong focus on product development, sales and marketing, and the family is planning to continue to invest to grow the company further, according to new CEO Stefan Pahlén. He will work with his sister Karin Lagerström and their father, company founder Bo Pahlén.
During the 2000s, Pahlén expanded rapidly and sales reportedly doubled between 2003 and 2007. To support this rapid growth, large investment was needed, and the Pahlén family decided to bring in an external partner to help realise the company's future potential.
Over the past five years, Pahlén has actively worked to strengthen its presence in priority markets, focused on product development and streamlined processes, providing a strong platform for its continued growth. The Pahlén family now feels the time is right to regain full control of the company they founded.
The company is shortly moving to new purpose-designed premises, providing the opportunity to achieve efficient production and logistics in accordance with 'lean' methodologies.