On October 9, 2012, upon the invitation of Alukov HZ, spol. s.r.o. company owner, Mr. Jan Zitko, former U.S. Attorney General John Ashcroft visited Alukov company headquarters and the nearby city Chrudim.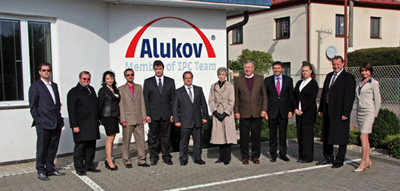 During a factory visit Mr. J. Ashcroft was made familir with the technology of mobile swimming pool and patio enclosures. Additionally, he was shown an exhibit installation of the ORLANDO® enclosure (Alukov holds patents regarding this model in many countries around the world). In an ensuing interview with company managers, Mr. J. Ashcroft showed particular interest in the activities of Alukov in the U.S. This also provided the opportunity to actively discuss Alukov's brand development strategy in the U.S. and throughout the American continent.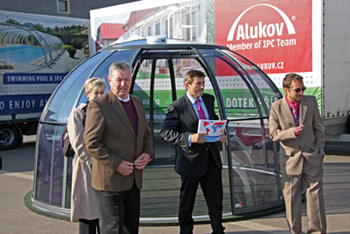 After the visit, Mr. J. Ashcroft went on to Prague where he was the featured guest on the CT1 evening news.