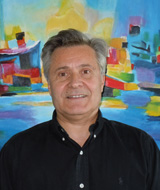 Benoît Gillmann
BIO-UV & DELTA-UV President &CEO
BIO-UV, Europe's leading water treatment company using ultraviolet rays, specializes in chlorine-free automatic treatment of private pools and dechloramination of public or semi-public swimming pools.
Creator and manufacturer, BIO-UV has already equipped more than 22,000 residential pools in Europe and more than 1,200 public pools, including 700 in France.
Thanks to its U.S. subsidiary, Delta UV, based in California, the BIO-UV Group has also equipped more than 35,000 spas/whirlpools; the major industry players in North America integrate the UV system directly during manufacture of hot tubs.
To date, BIO-UV has attained a consolidated turnover of 8.3 million Euros, 60% of which is generated by exports. Recently, a new regional head has joined the sales team in France to further develop the company's presence in the field.