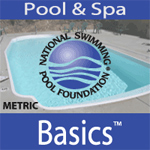 The US National Swimming Pool Foundation (NSPF) has launched two online courses in metric providing basic education in pool and spa operation and water chemistry.

Called 'Pool & Spa Basics' and 'Water Chemistry Basics', the courses have been created by the NSPF in response to demand.

Each course contains narration, video, images, quizzes and other interactive learning tools, and the content is drawn from the existing NSPF Pool & Spa Operator Handbook and the Certified Pool/Spa Operator Course.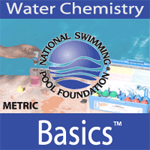 NSPF spokesman Alex Antoniou comments: "The online courses were designed to quickly get employees up to speed on the basics of pool and spa operation and water chemistry. We designed the learning to meet the needs of pool store managers and those individuals new to the industry who know that owners expect to find well-informed people on staff, yet – they don't have time to give them the knowledge and tools to get there."