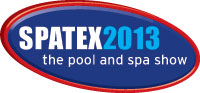 The organisers of Spatex, the annual UK pool and spa industry trade show, are promising a "whole new look" and a "different feel" for the 2013 event in Brighton.

Responding to the launch of a competing show, they have announced several new initiatives designed to boost the event's appeal to visitors and provide a more welcoming feel overall.

The most important of these innovations looks to be the relocation of the show's main entrance to the side street off the main sea-front road. The organisers say this will make registration quicker, improve the flow of visitors and "establish a more logical path around the stands".

The 'New Products' area is also being moved to the registration area – in line with the major international shows in Barcelona and Lyon – and visitors will also be welcomed by a Costa Coffee point.

With the relocation of the show entrance, visitors will be able to park in the NCP car park opposite and cross the road to gain immediate access to the registration area, rather than having to walk right through the Metropole Hotel. The show organisers have also secured a 50% discount on the daily rate for the NCP car park for show visitors, and discounted vouchers are also available to exhibitors.

According to the organisers, nearly 50% of the allocated exhibitor floor space has already been booked – putting bookings ahead of where they were this time last year.