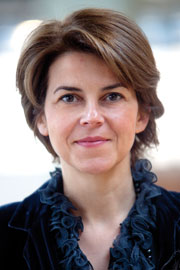 Noémi Petit
A few months before the opening of the Piscine trade show and Noémi PETIT, Director of Piscine et Aqualie, is going over the details of the upcoming edition.
390 exhibitors have already booked their stand at Piscine representing an area of 21,000 m². Piscine 2012, which is devoted to innovation, will support the market players more than ever before with their product launches and development strategy.

The main points to remember just a few months before the opening of Piscine 2012:

- Mass presence of French businesses: there are already 200 French suppliers who will be coming to promote their construction and equipment knowledge.

- Presence of international suppliers: 40 countries represented.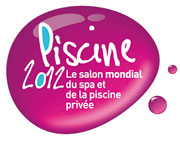 - Designation of the 50 largest international suppliers: the Club des Majors. The Club des Majors enables the major industrial decision-makers in the market to meet once every two years (stands indicated for a guided tour).

- 1,000 brands expected in the same place.

- Les Matinales conferences in French and English: the most important international experts will speak at conferences scheduled to take place during the trade show.

- Pool Eco Attitude: a visit dedicated to innovative products and services as part of a sustainable development initiative.

New this year:

- Pool Vision: to unveil the most original and aesthetic pool and spa projects in the world in a specially dedicated area.

- Piscine Water Test: demonstration pools to enable exhibitors to present their products and equipment in a real-life situation (2 pools have already been reserved by Astral and Hayward)

- Living Pool: an area dedicated to the exterior decoration of pools (tiling, furniture, lighting, decoration etc.).