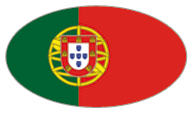 EuroSpaPoolNews.com now turns its spotlight to Portugal and will be publishing its new Portuguese version of "JUSTE LIEN" in April 2012.

EuroSpaPoolNews.com, constantly driven by the desire to reach the most wide-ranging cosmopolitan readership possible, is now turning towards Portugal, a market that is still young but with great potential. Furthermore, Portuguese opens doors for our advertisers in the rapidly developing Brazilian market.

The site, dedicated to the Swimming Pool and Spa Industry, has recently added a Portuguese version to the other seven languages already available: French, English, Spanish, German, Italian, Romanian, Czech, all relayed by their respective weekly newsletters.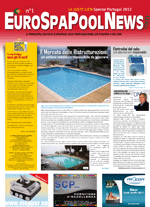 NEW JOURNAL COMING OUT IN APRIL 2012:

The "JUSTE LIEN" Portugal Special Edition,
published in Portuguese,
and individually mailed to over 1,500 Swimming Pool and Spa Industry players.

Manufacturers, distributors - if you want to get your products seen in a buoyant market, contact us for advertising space and send your copy to: contact@eurospapoolnews.com

EuroSpaPoolNews.com is read by 300,000 Industry visitors every year and almost 1,110,000 of its pages are seen and referenced by Google News.

Several thousand copies of "JUSTE LIEN" are circulated by post or handed out during international swimming pool and spa shows and exhibitions.