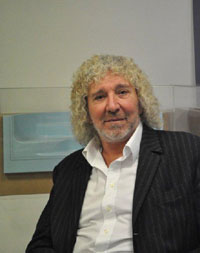 Rémy VERNOUX
After having taken over S.R.B.A. in 2009, Rémy VERNOUX is now embracing a new challenge by setting up VISION TECHNOLOGY, another swimming pool business but this time specialising in thermoforming, plastic moulding, composites...

In order to do this, the company has taken over the 100% robotic production facilities previously operated by VERSION COMPOSITE, lying idle since the firm's liquidation.
Since November 2011, when the company was taken over, Rémy Vernoux and his team have thoroughly checked the components, raw materials and manufacturing process.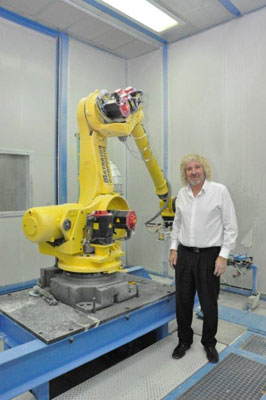 Rémy VERNOUX in the
VISION TECHNOLOGY production area
Production has started again in order to turn out the whole well-known range: ladders, plant rooms, whirlpools, wall-mounted filters and a new innovative, fun and topical product called Blue Vision®, a mini-pool measuring less than 10 m².
This pool does not require any authorisation or building permission. It's a patented system, equipped with an infinity system, balneotherapy, heating...It is delivered ready to be installed (just three days needed for installation).

In addition to the French market, Rémy Vernoux is undertaking a major export effort, focusing on his S.R.B.A. customers, throughout Europe: Czech Republic, Slovakia, Italy, Belgium, Germany, Romania…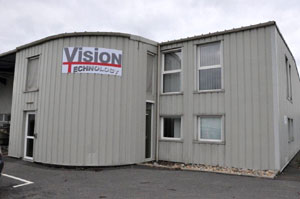 VISION TECHNOLOGY
Zone industrielle Plancieux
42210 MONTROND-LES-BAINS
FRANCE
Tel : +33 (0)4 77 02 11 01
Fax : +33 (0)4 77 39 91 83
[email protected]
www.visiontechnology.fr