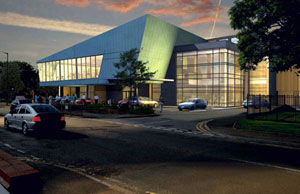 The first new public swimming pool constructed in Birmingham for 20 years is to open on 3 January 2012.
Operated and managed by DC Leisure Management, the Harborne Pool and Fitness Centre cost over £12 million, and will be the first council leisure centre in Birmingham to be managed and operated by an external company, with the aim of saving expenditure.

The new 25m pool is accompanied by a small learner pool, gym, children's fitness suite, dance and aerobics studio and a community room.