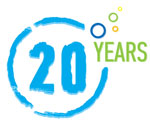 On 16th January 2012, POOL TECHNOLOGIE, French manufacturer of water treatment systems (salt electrolysis, pH regulators ...) celebrated 20 years. This autumn, the company will join the Club of pool industry Majors at the Salon de Lyon - a quick flashback at a history of water and of men, too.

POOL TECHNOLOGIE was the fruit of an encounter between an engineer and a sales representative specializing in water treatment. Its reputation in France and abroad has been built on customer satisfaction and product quality.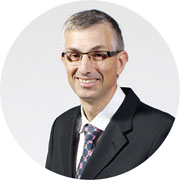 Philippe GRARD
Philippe Grard, engineer in electronics, took over the company in late 2000, positioning it with an innovative approach that was technical, social and environmental at the same time. Taking heart from the fact that water is a source of pleasure and of life, his business plan has since been focused on increasing the enjoyment offered by a pool, while paying careful attention to the environmental impact of solutions proposed.

In this new year, the company will continue its strategy of innovation and proposes, to mark the anniversary, a renewal of the aesthetic quality of its range. Besides a more contemporary look, enjoyable and ergonomic, several of the units have been fitted with new features.
Thanks to its incessant striving for optimization, POOL TECHNOLOGIE plans to offer even more technological advances at the most competitive prices.