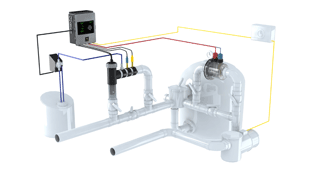 Sugar Valley produces innovative water treatment systems on the bases of:
• salt electrolysis online and offline,
• Ionisation
• Hydrolysis.
• UV,
• management of water parameters etc
Sugar valley is especially successful in combining two or more disinfection methods in one product.

As a result a complete range of water treatment devices with any thinkable combination of disinfection principles is available only by Sugar valley.
| | | |
| --- | --- | --- |
| Aquascenic - private pools | Oxilife | UVscenic |

Sugar valley successfully operates in 15 countries and is now launching into the French market emphasizing the product Oxilife.
Oxilife combines Water disinfection by hydrolysis AND salt electrolysis.

Oxilife generates OH, Ozone, Oxygen and Hydrogen peroxide from Water and electricity.
Additionally a very small amount of Salt is added to the pool in order to produce a residual chlorine level via salt electrolysis..
Only very little salt (1 to 1,5g Salt /litre Water) is needed. Oxilife will accomplish the same result as a salt water chlorinator with only 30% of the corresponding salt. As a result there are two mayor advantages over the traditional salt electrolysis.
- Less problems related to oxidation of metallic parts
- Less chlorine produced and therefore a healthier environment for the pool user.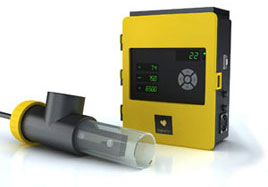 Optional equipment can be included into the Oxilife:
o pH minus and pH plus control
o redox control
o free chlorine control
o salt concentration control
o Remote control via touch screen or worldwide via computer.

The sales price of salt water chlorinators as well as alternative products are surprisingly competitive.
Sugar Valley will exhibit at Piscina 2011 BCN Hall Nº 2 - STAND Nº C34