70% of Aqua-Therm Moscow arrangements have been completed 7 months before the opening. Many leading and Pool companies confirmed their participation in Aqua-Therm Moscow 2012 Exhibition to be held on 07-10 February, 2012 in International Exhibition Center Crocus Expo, including ACV Manufacturing, BAXI, Buderus, BWT, DWT Group, Frisquet, Pahlen, Pedrollo Spa, Rehau, Alterplast, Aquaphor, Interma, Marko-Pool and many others.



Aqua-Therm Moscow confidently positions itself as the leader of industry's business events and has become the main business platform for meetings between industry professionals in Russia. Quality of exhibitors and business visitors, qualitative growth of services and their level will ensure the success of the event and efficient functioning during exhibition both for the exhibitors and for professional visitors. Each subsequent year sees a significant growth in number of exhibitors and visitors, thus illustrating the importance of exhibition for the industry:

• 31% growth in number of exhibitors as compared to 2010

• 16% growth in number of visitors as compared to 2010


Aqua-Therm Moscow will be held in four halls of Pavilion No. 2, on a total space of more than 30 000 sqm!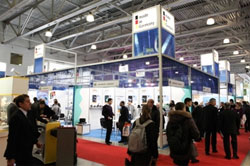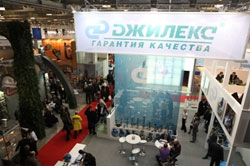 National composition of exhibitors has been increasing every year. For example, the area reserved by the Russian companies has increased by more than 15% as compared with the past year, while almost one half of exhibitors have increased the area of their booths as compared with the previous exhibition.


One of the largest expositions at Aqua-Therm Moscow is represented by the national pavilion of Germany. Thanks to great interest shown by the German manufacturers in Aqua-Therm Moscow, the national pavilion of Germany will feature a 25% growth as compared with the 2011 exhibition. Besides, the national pavilion, located in designated area "World of Water & Spa", will double its space as compared to 2011. Exposition is supported by the German Association of Swimming Pools and Wellness (BSW).



Special project — New Energy — innovations
for development and preservation of
environmentally clean energy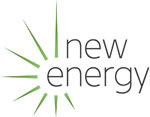 A special project — New Energy — was launched during 2011 exhibition. Devoted to energy-saving technologies and production solutions that are based on non-conventional renewable energy sources, this project attracted great interest of exhibitors and visitors. The participants of New Energy project included 35 companies who demonstrated latest developments in this area.


All media-channels employ for visitor promotion


Advertising campaign of Aqua-Therm Moscow 2012 includes latest promotional marketing techniques such as: pin-point interface with target groups; targeted mailings using the latest database of industry specialists; advertising in specialized mass media and Internet, advertising on radio and TV, advertising in metro and streets; promotion of official web-site of exhibition www.aquatherm-moscow.ru in search engines, PPC advertising; promotion of Aqua-Therm Moscow 2012 Exhibition at other exhibitions devoted to similar subjects; gaining support of exhibition from state institutions and industrial associations. Based on the results of the latest advertising campaign, the number of unique visitors of Aqua-Therm Moscow 2011 amounted to 18 505 — a 16.5% growth as compared to 2010.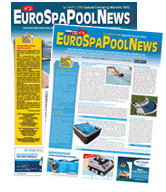 Le JUSTE LIEN SPECIAL RUSSIA No.5
--> We publish more than 2,000 issues in Russian to be distributed for free at this exhibition.
If you want to receive this publication, click here.