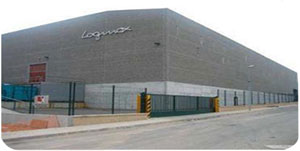 Flexinox Pool celebrated last June the 6th anniversary of one of the proposals that as a company supposed a revolution against other companies in this business, Loginox. This logistic warehouse represents an example of efficiency for the Pool Division. An investement that improves the capacity of work and service of Flexinox Pool whose benefits are directly reverberated towards its customers and which reconfirms the philosophy of the company on things well done.

The logistic warehouse brings to Flexinox Pool an exclusive area for packing ladders and showers, with a capacity to pack upto 600 ladders per day and 4 cell units of work which allow to pack different accessories at the same time with large flexibility. Moreover, the quantity of stock has been optimized, assuming that there exist more than 300 references of finished product by postponment. Finally, thanks to the use of systems of RF (radio frequency) which were updated this year, we have obtained an outstanding speed on the preparation of loadings and the quality of themselves.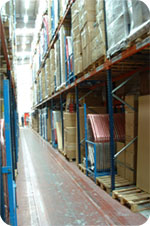 Loginox is located in La Torre de Claramunt (Barcelona) right next to the production site. The logistic warehouse employs today 24 people who give service to 5 Divisions of the Group. It has 6.150 m2, including additional 650 m2 that have been built this year, with a capacity of storaging 7.500 pallets, 5 decks for loading/unloading and a new generation system of radiofrequency. A step ahead on the future of Flexinox Pool.

To offer a more complete and satsifying service to its customers, Flexinox Pools has its own logistic warehouse. Because things well done consolidate the leadership of a company.