More than six thousand visitors, visited the 1st Pool About Salon, the first Exhibition for Pool and SPA in Greece, which was held from the 18th till the 21st of February at Expo Athens.

All the leading companies that are related to the Construction and Maintenance sector for Pools and SPAs, Water treatment, Chemicals, Landscaping and Furniture presented all their new products and services.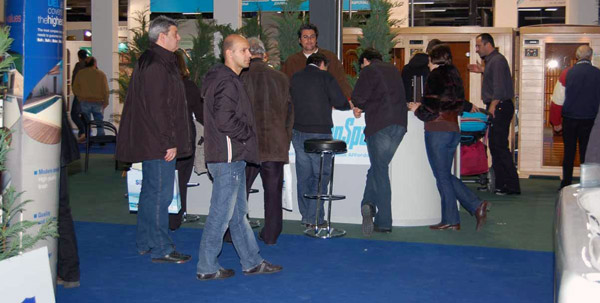 Visitors had a unique opportunity to discover solutions that can change their life and daily routine. This Exhibition was a factual proof that having a Pool, or a SPA is not a luxury or an enjoyment for the very few, but a necessity for a better life related to Health and Wellbeing.


The success of the 1st Pool About Salon was not only proven by the significant number of visitors but mostly from the fact that a big amount of them were families with children and people of the middle financial class willing to adopt a new way of life.

Moreover many European representatives visited participating companies and they were excited by the integrity and smoothness everything run throughout the whole event.
Visitors had also the chance to watch a lot of Parallel shows and seminars.

The grand opening of the Exhibition was made by the former Minister for Development, Responsible for the area of Commerce and Deputy of New Democracy Mr. George Vlachos, the Deputy of New Democracy and Responsible for the area of Environment Mr. Nikolaos Kanteres, the Attica District Commissioner Mr. John Sgouros and the President of the Hellenic Paralympic Committee and also President of the Hellenic Sports Federation for Persons with Disabilities Mr. George Fountoulakis.

The 1st International Pool About Salon, was officially supported by the Association of Greek Businesses of Pool and SPA, the Hellenic Sports Federation for Persons with Disabilities, the Pan-Hellenic Association of Landscape Architects and the Association of Realtors of Attica.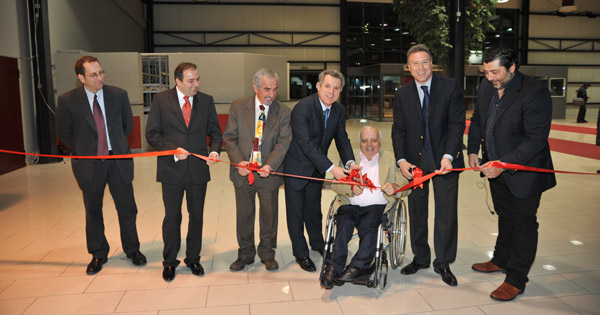 - press release -