Portable hot tubs manufacturer Marquis Spas® is announcing its top international and domestic distributors, dealers and individual sales people. The employee-owned company honours its large distributor and dealer base once a year.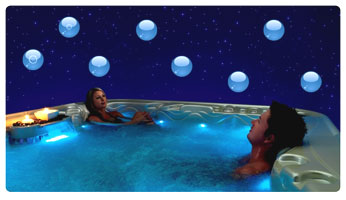 "Our dealers and distributors are an extension of Marquis Spas," said John Schrenk, president of Marquis Spas. "They are our direct link to hot tub shoppers and play a vital role for us. We are proud to call them our business partners. "
The top honor, The Marquis Cup, is being awarded to Valley Pools & Spas in Burnsville, Minn. The award is for the top overall outstanding Marquis customer. The family-owned and operated business has been in operation since 1974 and has three stores in Minnesota and one in Wisconsin. They are a long-time Marquis dealer. "Marquis Spas and Valley Pools & Spas have a long history together" said Schrenk. "Marquis has been in business for over 30 years and Valley Pools has been a Marquis dealer for over 20 of those. That is pretty incredible. They have shown, and continue to show, an incredible commitment to the Marquis brand. We have an immense respect for what Valley Pools & Spas has accomplished through the years and we are honored they have chosen to associate with us."
Another top honor, the Quest for Excellence award, exemplifies the best overall dealer performance in sales, service and marketing. The award winner is Hot Tubs, Etc. in St. Charles, Ill. Marquis Spas is the preferred provider for Make-A-Wish Foundation® of America's hot tub wishes and Hot Tubs, Etc., was instrumental in helping Marquis fulfill its 400th wish last year. The dealership's owner, Anthony Nessie, was also awarded a Ruby Level Top Producers Sales award.
Marquis dealer SpaScapes in Rocklin, Calif., took home several big awards. The northern California store took home the Outstanding Achievement Award for Western U.S. sales, as well as for single store location sales. In addition, owner Bill Long won the top individual sales award, Retail Salesman of the Year. This marks the second year in a row Long has won Marquis Spas' top sales honor.
The Outstanding Achievement Awards have several sales categories. Outdoor Leisure in Manassas, Va., won the award for Eastern U.S. Sales, as well as the Fastest Growing Business award for the United States. In Canada, Spas & Solariums Depot nabbed the award for multiple store sales while Kawartha Home & Property took home the gold for single store location sales.
Fastest Growing Business for Canada was Skilbuilders Limited in North Bay, Ontario. In Europe, Golden Coast in the United Kingdom won the prize for distributor sales and Het Buitenhuis in Belgium won for top dealer sales. Golden Coast has won that top honor several years in a row and it's Het Buitenhuis second year as top European dealer.
The Top New Dealer Awards for Eastern U.S. went to Rising Sun Pools in Raleigh, N.C, and for the Western U.S. to Pacific Home & Patio in Boise, Idaho. The same award for Canada went to Affordable Home Spas in Hamilton, Ontario.

Neptun Spa & Pool in Denmark won for the Outstanding Achievement Award for Marketing & Promotions and F&F Sprinkler Systems & Spas in Williston, N.D. won for Customer Service. Rapid Soft Water & Spas in Rapid City, S.D. won the SpaBoutique/Environments Award.
Marquis Spas, an Oregon-based employee-owned company, has been manufacturing premium portable hot tubs for over 30 years. The company distributes its products in the U.S., Canada and Europe via its extensive distributor and dealer network.
(Press Release)