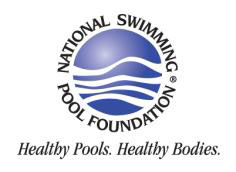 The National Swimming Pool Foundation® (NSPF®) has redesigned several departments within the organization to respond to an increasing demand for its educational products, programs, and training and prepare for further advances in educational offerings and research.
"
Our structure will evolve to achieve our strategies. Our strategies will continue to revolve around people seeking education
," commented Thomas M. Lachocki, Ph.D., and CEO of the NSPF. In 2010, NSPF witnessed its seventh consecutive year of mission-focused educational growth with total educational revenue expected to increase by 8% over the 2009 record. "
We are honoured that so many thought leaders rely on NSPF educational materials
," added Alex Antoniou, Ph.D., NSPF's Director of Educational Programs. "
NSPF is all about protecting people by providing excellence —in our vision, in our products, and in our customer relationships,
" stated John Puetz, President of the NSPF Board of Directors and Director of Technology at Advantis Technologies, an Arch Chemicals Business.
Ray Perkins, M.A., joins NSPF in a newly created position as Customer Service and Fulfillment Supervisor.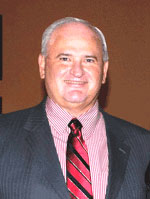 Ray Perkins
"
Ray brings us depth and breadth in Customer Relationship Management (CRM) and information technology infrastructure. He will focus on helping us evolve how we interact with and serve those who choose NSPF materials
," explained Dr. Lachocki. "
It's great to join a winning team that is creating a brighter future
," said Perkins. He holds a Masters Degree in Organizational Management and has assisted companies in developing state-of-the art systems in a broad variety of industries including learning solutions, healthcare, communications, software, and manufacturing.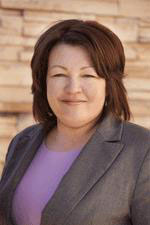 Michelle Kavanaugh

Michelle Kavanaugh, B.A. is promoted to the position of Marketing and Conference Manager.
In her expanded role, Michelle takes over planning and execution of the eighth World Aquatic Health™ Conference, scheduled in Seattle, Washington from October 12-14, 2011. In addition,
she coordinates NSPF marketing communication efforts
. "
We'll be sharing a full spectrum of educational products and resources that foster growth and empower retailers, service companies, builders, health officials and academicians to deliver safer public and residential pools and spas
," said Kavanaugh. Michelle has worked with NSPF since 2005 and holds a degree in Economics. She has prior experience in the pet products industry. She serves as President of Pikes Peak Toastmasters and has a long history of volunteerism in her community.
Margaret Smith
has taken on the role of Assistant to the CEO, to support ongoing evolution of the organization.
"
Margaret and I will work together to foster a culture of caring, service, and pre-eminence in all that we do,
" concluded Dr. Lachocki.
About the NSPF®
The National Swimming Pool Foundation® (NSPF®) is a non-profit organization founded in 1965, giving back $3.7 million since 2003 to fund grants to prevent illness, injury, and drowning, and to demonstrate the benefits of aquatic activity. The Foundation works towards its mission to encourage healthier living through aquatic education and research with its growing collection of multi-lingual educational products and training. NSPF is the largest and most widely accepted educator of people who care for pools and spas and has trained over 282,000 pool operators in 64 countries. For more information, please visit
www.nspf.org
and
www.homepoolessentials.org
.
(Press release - Colorado Springs, CO/December 27, 2010)