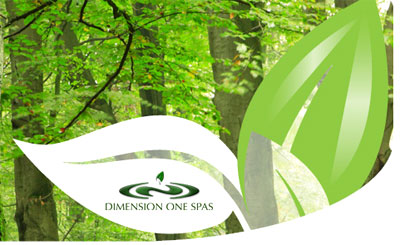 It should be noted that California has the most stringent environmental regulations in North America, and
D1 has been manufacturing in the state for more than 30 years.
To remain in California, the Californian Energy Commission (CEC) challenged every manufacturer to meet stringent energy-efficiency goals. While some companies chose to leave the state,
D1 not only met the CEC challenge but was asked to help write statewide energy regulation policy for the hot tub industry.
D1's products offer a
high insulation
, and are
energy efficient
. The spas are fully insulated with
urethane foam
- used in commercial freezers - and come complete with
insulated foam covers
, which are precision fitted with linear heat-seal seams to prevent heat loss. Full foam insulation also maintains the plumbing which reduces the risk of leaks.
Moreover,
D1 first offered Envirotect™ Architectural Trim Cabinets in 2001.
These skirts are mostly
made from recycled,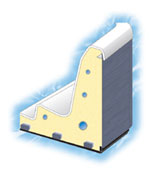 urethane foam


post consumer recycled milk cartons called HDPE, or high density polyethylene
. It's environmentally stable, doesn't give off harmful fumes. The all-weather Envirotect also requires no staining or painting. In addition, D1 hot tubs and swim spas use up to 85% less energy than traditional in-ground pools!
D1's patented
10-step water management systems, UltraPure & UltraPure Plus
, use earth friendly technologies like
ozonation & UV light
.
The ozone is totally confined in a closed circuit avoiding any ozone rejection in the atmosphere.
Both systems allow you to significantly reduce chemical usage. Patented by Dimension One Spas, the
Vision® sanitation cartridge
offers D1 spa users natural and effective alternative to harsh, chemically based water sanitation systems. Vision & D1's patented water management systems provide up to
60 % reduction in the use of harsh chemicals
, resulting in healthier, cleaner & crystal clear water.
D1 has a
long and proud history in pursuit of green goals
. It's about promoting greater environmental responsibility and developing eco-friendly products and manufacturing processes.