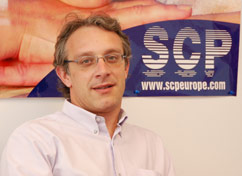 SCP Europe reinforces its Europe team with the arrival of Eric Galais as Europe Marketing Manager and Isis Labreuille as
European Purchase assistant.
After having assumed various functions of management at DII during more than 7 years,
Eric Galais
is directed towards the council in communication and marketing within the Fidelis agency.
As Marketing manager at DII, organizing company of professional conferences, he took part in the development of the latter, rationalizing and optimizing the processes marketing of its team of 12 people. He, in addition develops an activity of edition and sale of ad space.
In 2004, Eric Galais joined the marketing agency Fidelis as a director council. He develops the wallet customer of the latter by gaining BtoB budgets and in particular in the distribution sector.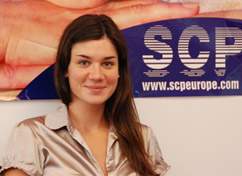 Graduate degrees of Master in International Purchasing, and after several missions in products development and purchasing on international markets (including Spain),
Isis Labreuille
joined the US company Reckitt Benckiser to manage packaging purchasing.
She joined in 2010, SCP Europe to pursue the strategy of purchasing optimization initiated in recent years.
The arrival of Eric Galais and Isis Labreuille within SCP testifies the will of the company to insufflate a new dynamics and to sit the development of the group in Europe.
Indeed, since 1998, Group SCP continues its establishment in Europe via a policy of repurchase or d' opening of new distribution centers. To date, SCP Europe counts 13 agencies distributed in 5 countries (France, the U.K., Portugal, Spain, and Italy).