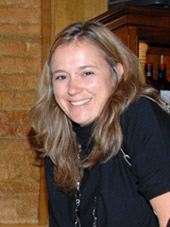 Filipa Santos
SCP Pool Portugal Manager

SCP Pool Portugal is preparing its 1st event in the beginning of 2010 season. A National Show that will take place in Lisbon on 4 February and will bring together several partner suppliers of SCP.
More than a hundred clients have already confirmed their presence and will come to discover new products and exclusive offers of SCP as well as the new catalogue for 2010.
It is the
first time in Portugal
that an event of such a scale will take place for the swimming pool market.
The event will take place at the
Lagoas Park Hotel Convention Centre in Oeiras.
For more information:
[email protected]