EurosPaPoolNews.com
met
Rosalba Boaretto
,
Manager of the Swimming Pools Business Unit of FLAG SPA (Soprema Group
, one of the world leaders in the manufacturing of synthetic surfaces for waterproofing purposes mainly destined to the following sectors – underground works – plumbing works and "Swimming-pools".
A woman's career in a professional world mainly populated by men, such as the Swimming-pool sector, aroused our interest.
Thanks to collaborators and professionals in this sector we gathered various opinions referring to her several qualities, such as: good "savoir-faire", a great ability to memorize, a linear and extremely meticulous nature and formidable human contact.

"Her enthusiasm is contagious, a real whirlwind giving it all she has and more still"
(explains one of her colleagues).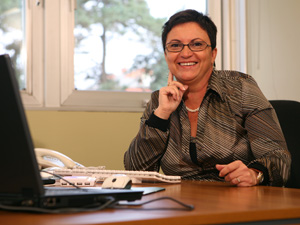 Claudia BAUD/EuroSpaPoolNews.com
: "Rosalba BOARETTO, you have a number of qualities but what is your greatest merit?"
Rosalba BOARETTO
: "I consider myself as somebody who enjoys her work who at the same time is endowed with sufficient humility to always keep on learning from others (in my opinion you can never learn and grow enough)."
Claudia BAUD/EuroSpaPoolNews.com
: "Your professional career is uncharacteristic, would you like to tell us about it?"
Rosalba BOARETTO
: "My professional activity started in 1983 in a Belgian multinational company. I built up my professional expertise by attending several training courses (marketing, sales psychology, communication, laying of PVC surfaces), working in production research laboratories and directly at the building sites during the deployment stages. In 1995 I reached a turning point in my career: I started to collaborate with FLAG SPA as a Manager of BU Swimming-pools. I deal with analyses, marketing, budgets and sales in Italy and abroad.
I also plan manufacturing processes, I collaborate with Technical Offices and Designers for research purposes and for the development of the design and look of new products.
In fact, in the company I work for, there is a constant search for innovative products and solutions, and women are generally better endowed with imagination and creativity, which should be complemented by the sensitivity factor, which is an obvious asset.
From a personal point of view I feel like thanking all those who have always believed and still believe in me."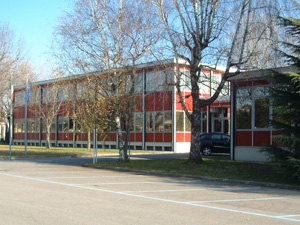 CB /EuroSpaPoolNews.com
: "Swimming-pools represent a world mainly populated by men, how have you managed to overcome any related problems and to assert your presence?"
Rosalba BOARETTO
: "Another peculiarity about being a woman, partner and mother, is the possibility for choices not to be only personal but devised and accepted by the entire world around you; family balance would otherwise be disrupted.
I have been able to overcome these difficulties thanks to the great helpfulness of my family. Against these undeniable difficulties, one of the advantages of being a woman is the ability to render the professional relationship more sparkling and stimulating.
Generally speaking, a woman must prove so much more than what is required from a man in order to assert herself at work. This surely springs from the fact that management activities are still mostly carried out by men.
In time I have acquired a good level of technical and business competence and this allows me to face all issues related to this sector in a serene manner.
However, it is important to underline the need for an open mental approach, and to be ever ready to humbly learn all innovations and suggestions which may spring from any area and to be able to avoid imposing your presence at all costs.
This is a very competitive sector, in which you cannot afford any distraction".
CB /EuroSpaPoolNews.com
: "Which are your current objectives and priorities?"
Rosalba BOARETTO
: "I already attained my objective years ago: at this stage I only hope to keep on enjoying myself at work."