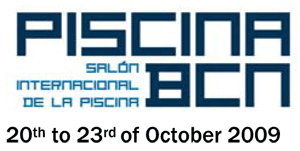 The International Swimming Pool Show, Piscina Barcelona, is approaching its next edition with very good prospects. With three months to go before the show is held, from the 20th to the 23rd of October, 400 companies–62% of them foreign – have confirmed their participation, which reinforces its role as a leading global sales platform of the sector.
During the four-day event, Piscina Barcelona will provide participating companies with
the best setting for making contact with new clients, presenting new products and expanding their distribution network
. "
The show is a fundamental promotional and business tool for exhibitors, even more useful in the current economic climate
", says the director of Piscina Barcelona,
Isabel PINOL
, who adds "
We must remember that the last show had an audience of over 20,000 trade visitors, 33% of whom were from 110 foreign countries. 90% of these visitors said they would be back at the next show
".
In addition to the show's traditional exhibits - which include swimming pools; physical and chemical water treatment; wellness, fitness, spas and hydrotherapy baths; covers; and purification (filters and pumps), among other products -,
new sectors have been incorporated
, such as safety equipment and sports and recreational facilities. The latter is a growing sector due to the population's increasing interest in sport, health and wellness.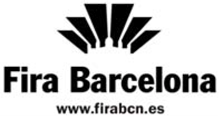 In order to support this new sector, the show will host t
he first Ibero-American Congress on Sports and Recreational Facilities, CIDYR
, organised by ASOFAP and the Asociación Iberoamericana de Instalaciones Deportivas y Recreativas, AIA-idyr. This congress, which has the backing of the Consejo Superior de Deportes, CSD, the Consejo Iberoamericano del Deporte, CID, and the Federación Española de Municipios y Provincias, FEMP, will bring together professionals from Latin America, Spain and Portugal.
The show will also be hosting the
Piscina Barcelona awards
for exhibitors. Just like at the last edition, it is divided into two categories: the first is given for the best technological innovation and the second specific award which, this year, will go to the best safety proposal. These awards are judged by a technical panel of prestigious professionals in the fields of construction, swimming pools, wellness and sports and recreational facilities.
Press release - Barcelona, 29th of July 2009