The new version of the AquaRite® Pro incorporates the successful features of the treatment, control and water regulation device and adds performance and modernity to become the AquaRite® Pro Touch! This new development incorporates Hayward's transparent T-Cell for fast visual control of chlorine production.

The AquaRite® Pro Touch and the AquaRite® UV LS

AquaRite® Pro Touch, with a transparent T-Cell

Water treatment by salt electrolysis is performed with a dose of 1.2 g to 3.2 g of salt per litre, and is even available for low salinity applications (LS version). The device can produce up to 10, 20 or 30 g/hour, depending on the model.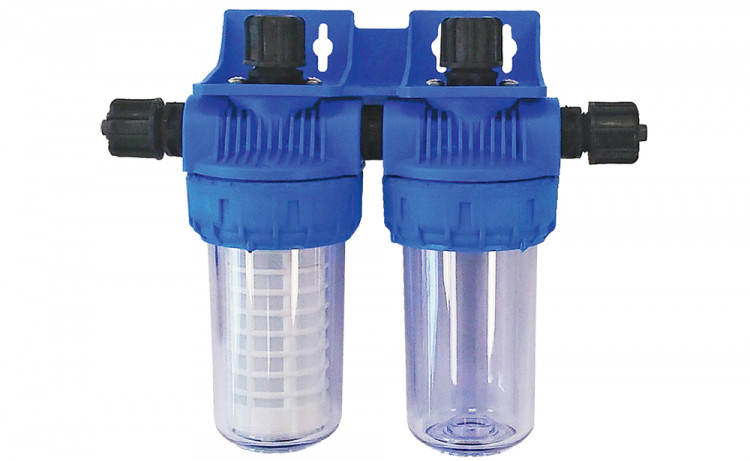 AquaRite® Pro Touch double probe holder

The AquaRite® Pro Touch still comes with continuous regulation and control features: chlorine, pH, Redox (pH probes and Redox Goldline installed in an offset bypass measuring chamber, not in the piping, for even more precise measurement), but also temperature control (sensor built into the cell). All these parameters can be easily viewed via the intuitive interface of the device's large touch screen.

Goldline pH - ORP probes
AquaRite® UV LS: 3 combined disinfection systems

Another excellent water treatment solution: the AquaRite® UV LS. This device combines the 3 leading water disinfection technologies: UV, salt electrolysis and hydrolysis. The water is perfectly and continuously disinfected and disinfecting!
Low-salinity (LS) electrolysis, with only 1.5 g of salt/litre, combined with UV rays, eliminates 99% of chloramines, algae, bacteria and microorganisms, with a larger surface area in contact with the water for even greater effectiveness. Control and regulation of the pH, Redox and free chlorine are continuously ensured by the device. Filtration, lighting, pH, Redox and 4 additional auxiliary devices can also be managed via the smart AquaRite® UV LS control unit.
The connected control unit (Wi-Fi/Ethernet) offers the possibility of remote management via the Hayward Poolwatch smartphone app, and even via Alexa and Google Home (optional). The device is available in 3 sizes, for pools from 65 to 300 m³.
Both the AquaRite® Pro Touch and the AquaRite® UV LS come with a 3-year warranty, with a one-year extension if purchased from a Totally Hayward dealer.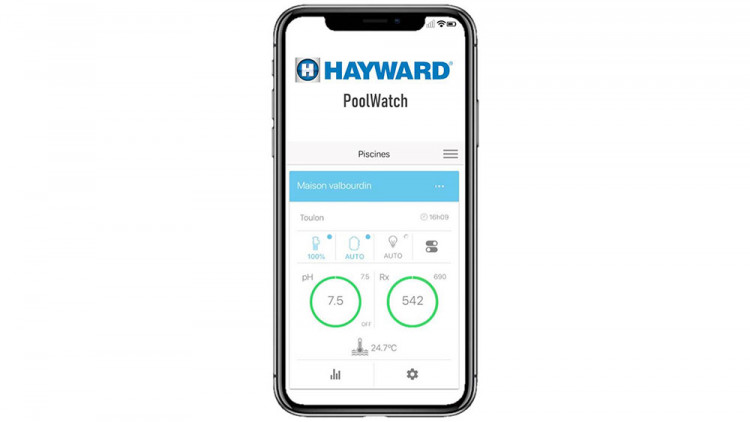 Hayward Poolwatch smartphone app