Faced with the challenge of the high consumption of electrical heaters for spas, Poolex has developed a range of heat pumps that are specially designed for whirlpool baths.
Energy savings in spa
With an average COP over 5 for its three models, the Spawer offers significant energy savings because where heaters yield a ratio of 1:1 (power consumed - power rendered), heat pumps provide a ratio of 1:5!
Its features are completed by Plug & Play installation, hot/cold reversibility and remote control via Wi-Fi connection. The devices also offer fingertip control of the electrical heater and filter pump.
The O'Spa model operates from -7 °C, which is suitable for most installations. The IceSpa heat pump offers an operating capacity from -25 °C for the harshest climates. The HySpa offers hybrid operation that combines a heat pump (optimised yield) with a heater (for fast temperature increase).

Offering discreet acoustic emissions (around 30 dB (A) at 10 m), these spa heat pumps are also designed to remain hidden under stylish access steps (IceSpa and HySpa models) thanks to their compact size (60 cm long x 42 cm high) and side ventilation. The heat pump can thus be placed as close as possible to the spa.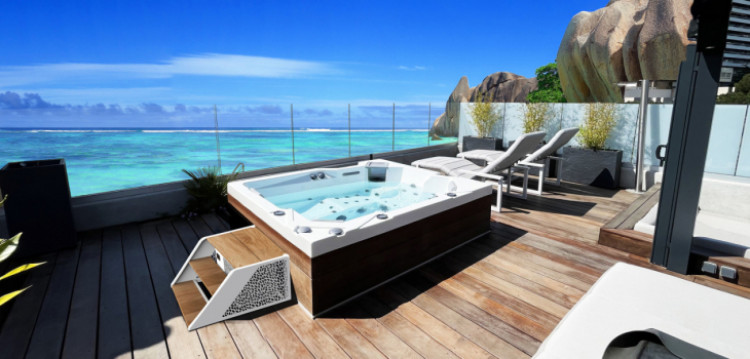 The heat pump can thus be placed as close as possible to the spa