The system perfected by Orkestron, the experts in pool automation, offers connectivity that is both simple and comprehensive, allowing equipment to operate optimally and economically.
Pool or spa equipment interconnectivity
In effect, the system enables interoperability for pools, spas, saunas or steam rooms, providing a single interface for all the equipment involved (filtration pumps, 2- or 3-speed pumps, heating, dosing pumps, salt chlorinators, automatic covers, LED lighting, auto-filling systems, valves, jets, etc. and modbus integrations). The user is guaranteed instantaneous and autonomous connectivity via their smartphone, using a one-stop application.
Orkestron is equipped with an application programming interface to ensure optimised compatibility with virtual assistants and home automation plug-ins. It features a plug&play kit for simplified installation.
In practical terms, it enables precise checks and analyses (Ph, ORP, TC, EC, CL) and ensures high-performance automated actions.
Its use also enables professionals to develop new services for their client base (call-outs, maintenance, sale of pool products, etc.).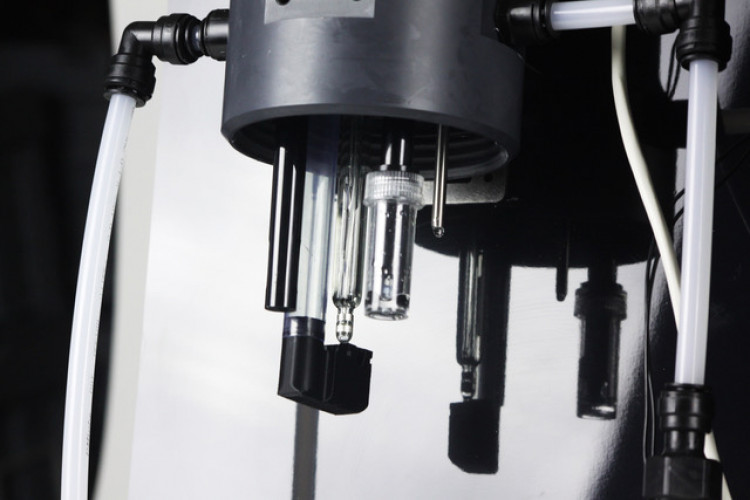 Orkestron system measurement probes