The new Air Cover 200 automatic pool cover from Maytronics features a very contemporary and aesthetically pleasing design.
Elegant, modern, reliable
This above-ground cover can be customised and is a true decorative addition to the pool area. Ultra-flat, elegant units, available in two finishes, hollow or solid slats for the cover panel, made to measure, with a choice of colours and finishing to form a contemporary and reliable piece of equipment. In its mirror-polished 316L stainless steel version, the slats reflect their environment, while the white lacquered version is more subtle and discreet.
In order to create a luminous atmosphere and to highlight the pool environment at nightfall, the units are backlit. The wide range of colours available provides a tailor-made nocturnal atmosphere for any occasion.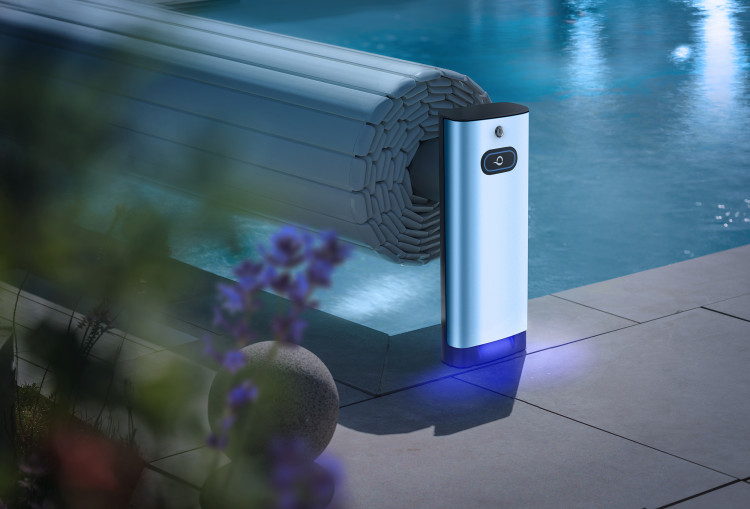 Air Cover 200 Night
Air Cover 200 is easy to install and gives full access to the deck control systems for maintenance.
Maytronics provides the owners with its MyCover smartphone application to manage the cover. In just a few clicks, the user can set the end positions and open or unroll the cover on the pool without moving. Air Cover 200 complies with the NF P 90-308 standard and comes with a 3-year guarantee.