With an upward trend in energy costs that should take hold for at least the next two years, finding less expensive heating solutions for the spa or swimming pool is becoming a key issue both for public establishments and for individuals.
The issue of the heating cost
In a recent BBC radio broadcast, spa and hot tub owners were interviewed about the cost of heating their equipment with most saying their daily running costs had increased from around £2.00 (EUR2,30) per day, to around £8.00 (EUR9,15) - their annual heating bill now being up to £3,000 (EUR3,433), causing many owners to stop using them and potential purchasers to hold off buying!
To overcome this problem, Bowman invited professionals to come and discover its many energy-efficient spa and swimming pool heating solutions on its stand at Piscine Global Europe.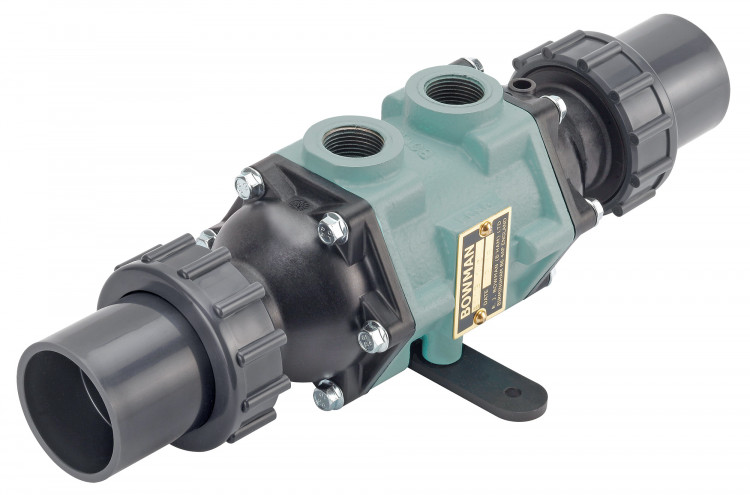 Heat Exchanger for Spa's and Hot Tubs
Heat exchangers associated with renewable sources of energy
Bowman heat exchangers heat pools 3 times faster than other equipment, thanks to their high heat transfer efficiency. The manufacturer also offers a whole range of heat exchangers specially designed to be associated with renewable energy sources, such as with solar panels or heat pumps.
Bowman recommends through its solutions to switch to heating combining heat exchanger and in.grid Gecko control system. The latter, specially adapted to the heating of spas, allows the control of the external heat source associated with the heat exchanger.
On its stand, the company informed professionals about its equipment, its applications and installation advice, to optimize heating efficiency and reduce energy costs of their customers.