COSMY THE BOT, the new electrical robot from BWT Aquatron, is ultra-customisable and offers its users 8 colours for the top and sides that can be easily changed to suit their mood and decoration, with easy clipping, unclipping and reclipping.

Cosmy: featherweight, customisation and advanced technology
The colour customisation kit to change the appearance of the robot in a choice of 8 colours is sold separately. Cosmy comes in 4 models: COSMY THE BOT 100, 150, 200 and 250.
The robot incorporates two-stage planetary gear technology that offers greater precision and effectiveness of movement. Added to this are two drive motors and a powerful pump to clean the bottom, sides and waterline in 1h, 2h or 2.5h depending on the cycle chosen. Smart Navigation, the onboard gyroscope and beach entry detection ensure an optimal path through the pool, regardless of its shape or lining.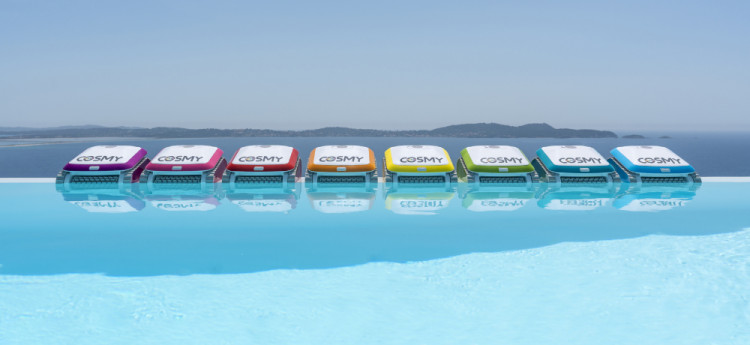 COSMY THE BOT is ultra-customisable
The cleaner is equipped with a double-layer filter to eliminate various sizes of dirt with a full filter indicator. Its PVC brushes remove impurities before suction by the robot, which can easily handle all pools up to 12 m in length. This ultra-compact robot only measures 36.5 x 39.5 cm for 20 cm in height (ultra-flat) for a feather weight of only 5.75 kg! Cosmy is easy to remove from the water thanks to its fast drainage system and is easy to transport with its ergonomic handle.
It can be controlled via a smartphone with the free BWT Best Water Home app.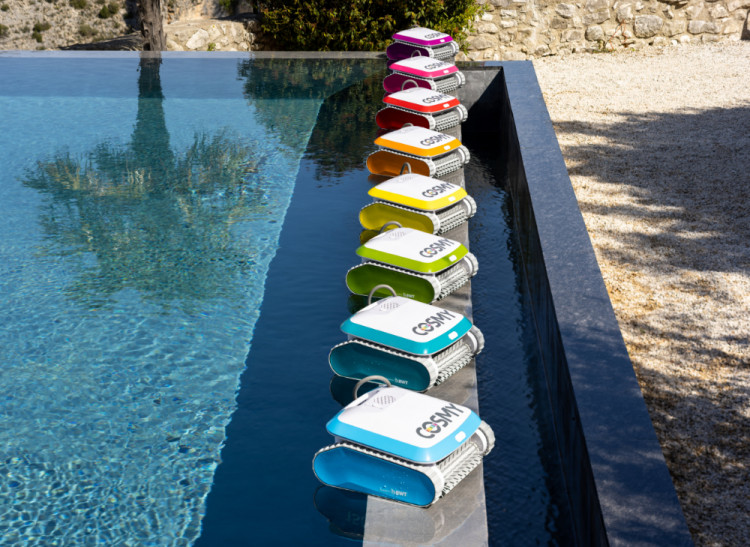 8 colours for the top and sides for COSMY THE BOT