This new range is made in the USA, and boasts an Alpine White acrylic shell and maintenance-free Charcoal housing. Each model is equipped with an ozone generator for water treatment (Aquasun 230V), a waterfall, inner and outer LED lighting and back-lit headrests.

Comfort and technology for the range of 6 spa models
They carry a guarantee of 5 years for the structure, and 2 years for the shell surface, housing and the other components. The latter guarantee also extends to plumbing leaks.
He range features 6 models:
The GLHT696L, an XXL format for 5 people with seated positions and one reclined position. It includes 96 jets and 2 massage pumps.
The GLHT780B, which can hold up to seven people in a seated position. It has 80 jets, and offers the same technical features as the GLHT696L.
The GLHT680L offers space for 6 (5 seats + 1 lounge seat) and 80 jets, with its seated spaces offering more jets than any other model in the range.
The GLHT742B has 7 seats and 42 jets, along with a single massage pump.
The GLHT642L is ideal for family use, offering an affordable price with 5 seats and 1 lounge seat, and a total of 42 jets.
The GLHT334L which is a 34-jet hot tub with two side-by-side lounge seats, but can also fit 3 people sitting up.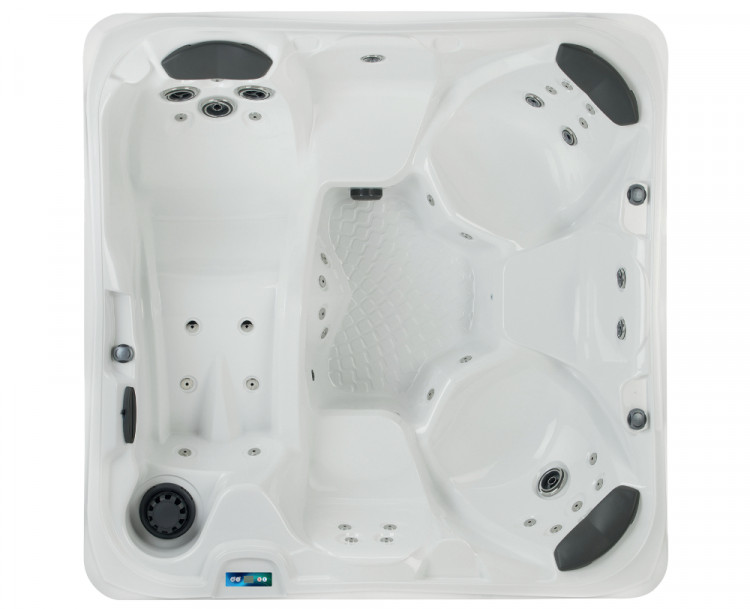 GLHT642L