In the context of global climate change and energy shortage, Fairland, a leading enterprise in inverter technology innovation, announced a comprehensive upgrade of its brand positioning & vision as 20x Saving iGarden.
20x Saving iGarden, Innovates Outdoor Solutions
The news that Europe is battling a record-breaking surge makes the world concerned. A lasting pain for both industry and households is implied. For carbon-neutral goals, cutting-edge energy-efficient technology is urged to take the place of traditional pool solutions with high power consumption.
Founded in 1999, Fairland has brought a series of innovations to the pool industry with its 20+ years of pool heat pump manufacturing. From Full-Inverter to TurboSilence Inverter technology, the industry standard is rewritten over and over again. Fairland's inverter pool heat pumps have contributed to an energy saving of 20 billion kWh globally.
Under the new brand vision, Fairland will develop diverse intelligent solutions powered by clean energy for outdoor life, including inverter swimming pools, outdoor robotic services, and iGarden housekeeper by the AIOT platform.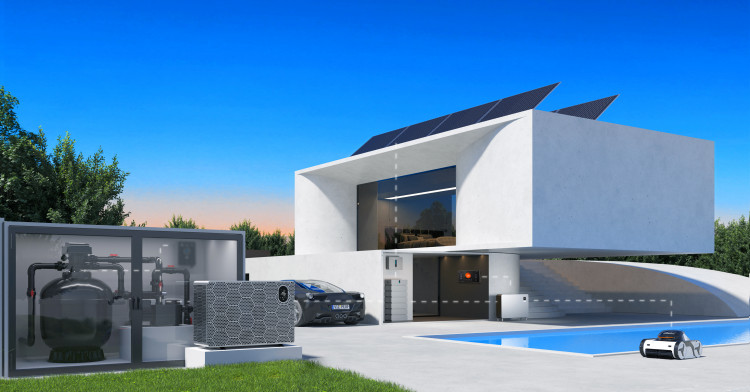 Intelligent solutions Fairland
The incredible COP20 performance of the upcoming Fairland InverX20 pool heat pump is about to become the jumping-off point. It will be the first step to fully realizing iGarden, 20 times energy saving for outdoor devices. That presents both a great challenge and a great leap. All efforts of Fairland will be put into the innovations of inverter technology and green intelligence in the future.
All Fairland products and solutions will be unveiled at Piscine Global Europe 2022 during 15-18 November at Booth 5E68.