Salt electrolysis in public pools is an obvious choice for Dinotec, offering a clear return on investment to operators of swimming pools in campsites, hotels, water parks, etc.
Installing a pool electrolysis system: a clear return on investment
Previously, several alternatives were available depending on the size of the pool: chlorine gas, liquid chlorine in canisters, chlorine granules or salt electrolysis systems... Careful thought had to be given before any decision was made. Today, it is clearer that electrolysis is an interesting investment.
Dinotec (from CF Group) outlines its strengths:
A clear return on investment, even more so with the sharp increase in chlorine;
A more ecological treatment: the disinfectant is produced on site from salt, water and electricity, without the need for costly transport of hazardous materials such as chlorine gas, liquid chlorine or granules.
No bulky stock: only the smaller bags of salt need to be stored.
Easy installation, with no special requirements, unlike those required for handling the different forms of chlorine (separate operating room, employee safety, restrictive regulations, product expiry, etc.).
The main resource, salt, is available at short notice.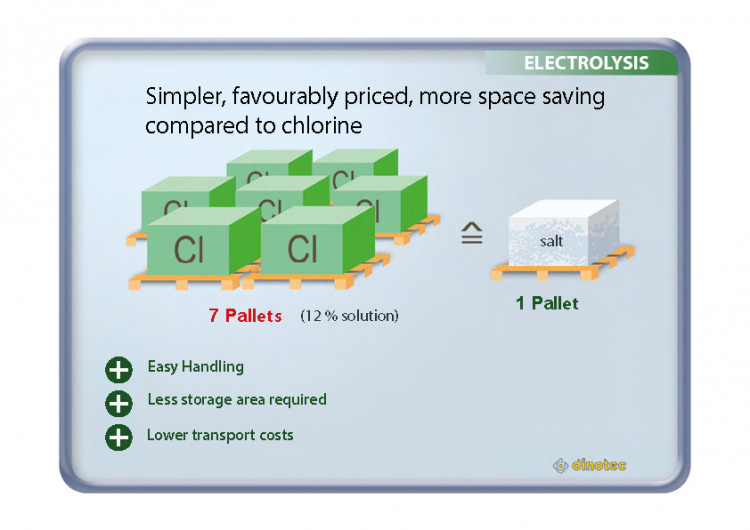 The advantages of disinfecting public swimming pool water by salt electrolysis - Dinotec diagram
Two examples of Dinotec Electrolysis Systems for large pools
The VoDes BlueWave tubular cell chlorinator and the MZE SMART membrane cell chlorinator. They are part of a wide range of systems with production capacities from 30 to 300 g/Cl2/h, ideal for swimming pools in campsites, hotels, etc. They are robust and compact in design and have a low installation cost.
Their intelligent control and power supply are integrated on the wall mounting panel, eliminating the need for a separate cabinet.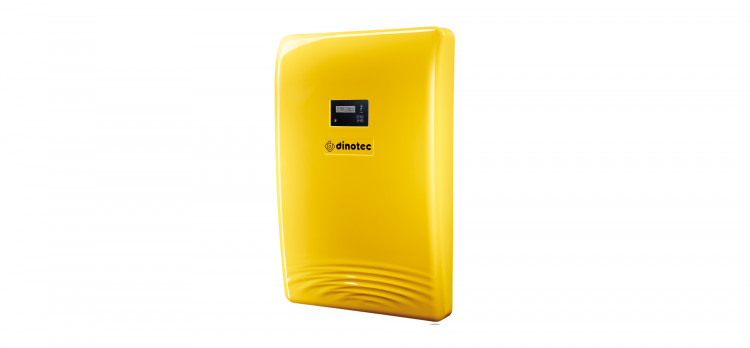 Robust in operation, easy to maintain - the VoDes BlueWave tubular cell electrolysis system