Created by CF Group 4 years ago to give its spa line a real identity, Nephea Spa proposes premium models that are particularly well equipped with:

A dedicated filtration pump and the combination of an integrated ozone generator and UV light treatment to facilitate maintenance and provide irreproachable water quality;
A powerful massage provided by two or three silent and powerful pumps;
A blower to enhance relaxation and the massage;
A wide range of massage nozzles that are carefully positioned for greater efficiency;
Chromotherapy via LED lights, a projector and a light fountain for an incomparable ambiance;
A built-in aromatherapy system to awaken the senses;
A more eco-responsible 'Energy Smart Plus' design with the insulation of the ABS base, an infra-red reflector to recover the heat produced by the technical equipment, peripheral insulation with closed-cell foam and polyurethane foam flocking on the shell to maintain the spa at the right temperature at a lower cost;
A reinforced structure with a stainless-steel frame;
An easily-maintained covering with a grained wood effect.
To meet the new expectations of consumers, all 3 models include 2 reclining positions.
Warranties include 5 years for the frame and shell and 2 years for the technical equipment.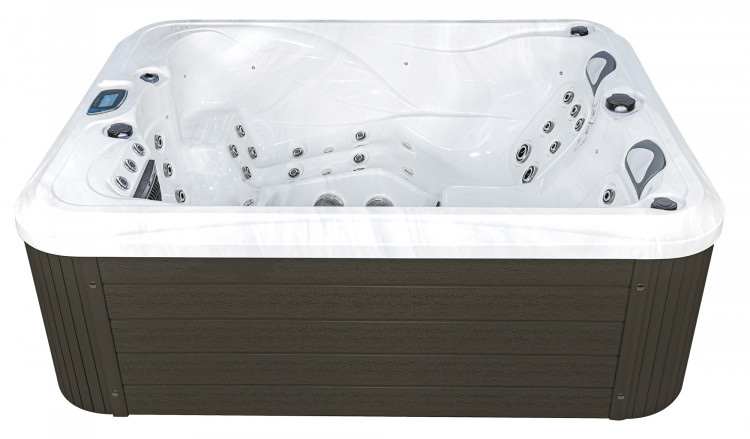 Nephea spa Premium 421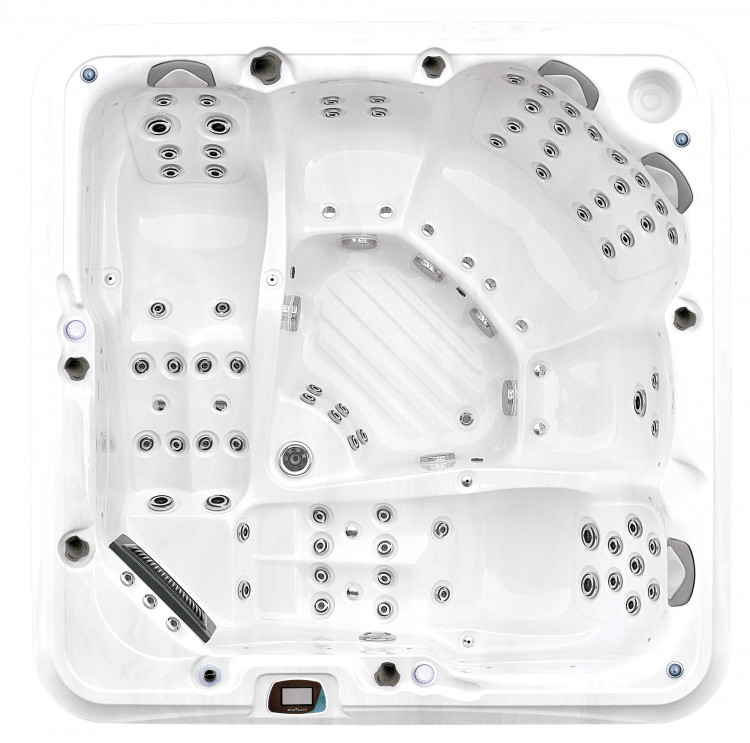 Nephea spa Premium 424