The private pool manufacturer Abatec has chosen to build beautiful wooden swimming pools, sustainable and ecological, for 21 years, always driven by the same passion.

The wooden pools of Abatec, swimming pools made of renewable and ecological materials
Nowadays, as the global health context, the increasing environmental pollution and the hectic pace of life generate stress and negatively affect our bodies, it is more important than ever to seek balance and relaxation in order to unwind and recharge.
Private swimming pools for a better quality of life and well-being
The ancients already understood that «Sanus Per Aquam» (SPA - health through water) was the secret to better quality of life and well-being. What better application than having swimming pool at home, where we can relax with our loved ones after a hard day?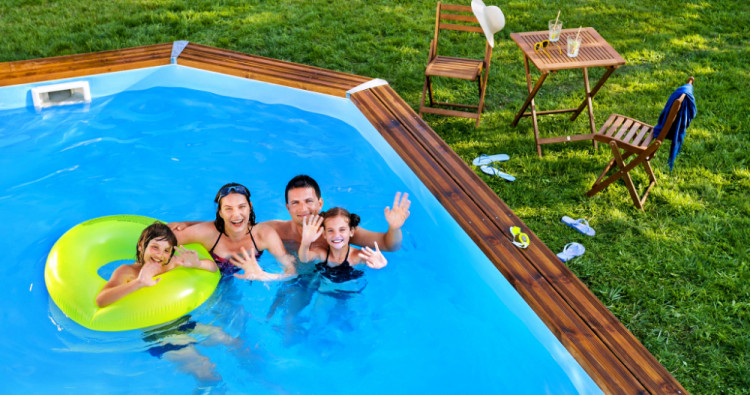 Private pool Abatec for a better quality of life
The satisfaction can be even greater knowing that we are swimming in a swimming pool made of renewable and ecological materials, such as wood. Wood, which has been used as a healthy building material for hundreds of years, is durable, nonallergenic, does not heat up too much yet maintains the temperature of the water (it is an insulator) and also blends in beautifully with the natural surroundings of the garden.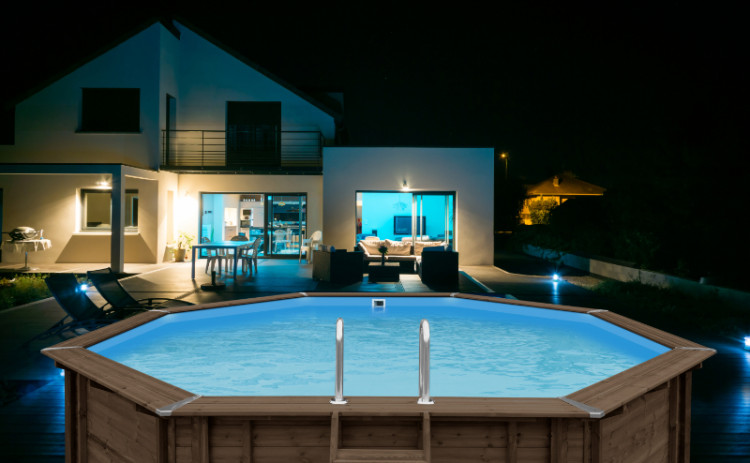 The above ground pool of Abatec blends in beautifully with the natural surroundings of the garden
Advanced technical solutions for the wooden pools of Abatec
Based on the specialized research of the Institute of Wood Technology and professional design offices, the pool manufacturer creates new models and advanced technical solutions, meeting the highest standards of durability and safety. Its technical department constantly ensures that the solutions implemented are ecological and user-friendly, and that the swimming pools created are of impeccable quality. The production is carried out by highly qualified personnel, on modern machines, resulting from continuous investment.
Wooden pools of Abatec are made exclusively from kiln-dried wood, sourced from Scandinavian forests, where the harsh climate and poor soil create an ideal raw material that offers great durability as well as a beautiful appearance. The durability of the wood is also ensured by a modern pressure impregnation technique up to class IV in a chrome-free environment.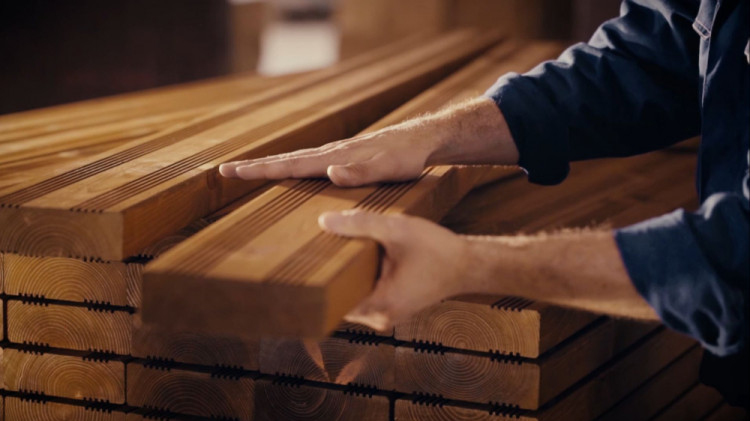 Wooden pools of Abatec are made exclusively from kiln-dried wood, sourced from Scandinavian forests
Durabilité, quality, safety for the above ground pools Abatec
New solutions for greater safety and comfort
The private swimming pools Abatec s are distinguished by a particular care given to safety: removable stairs, with non-slip steps, corner protections to prevent injuries, or even specific stainless-steel screws, designed to prevent them from becoming loose within the structure, ensure optimal safety standards.
Abatec offers swimming pools that scrupulously respect European standards, which form the basis of new solutions evolving towards even greater safety and comfort for the user.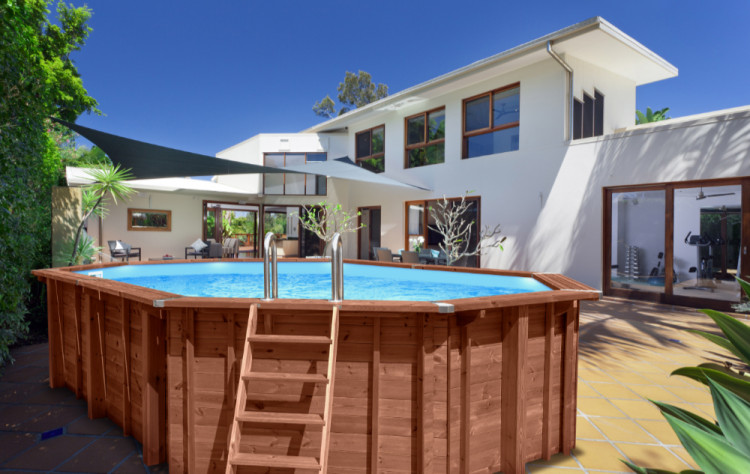 The private pool Abatec with removable stairs, non-slip steps and corner protections
Recognized know-how for the private pool manufacturer
The commitment of the staff, the know-how of the company, as well as a reasonable price-quality ratio offered to its customers have helped to increase the sales of these swimming pools throughout Europe. Thus, Abatec has forged long-term partnerships throughout the old continent, as well as in South Africa and Kazakhstan.
Its swimming pools have also been awarded several awards and certificates (over 30), in terms of the company's high standards and the quality of the product. The latest, the prestigious Forbes Diamonds emblem.

High quality wooden pool Abatec
A complete technical and marketing support for its partners
These are great times to be alive. Smart homes, self-driving cars, instant data sharing, VR technology, virtual shopping or fitness trackers. As we all know, despite of all these technological advancements and supply of goods generous as never before, making a purchasing decision (even a minor one) might be tough.
With all that in mind, Abatec is putting major emphasis on simplifying the purchasing process for end customers by offering complete technical and marketing support to its partners.
An example of this is MyWoodPool - a recently introduced free smartphone app available on both Android and iOS. Thanks to Augmented Reality technology, it allows a customer to fully visualise the wooden pool in the place of his choice.
MyWoodPool is another proof to company's uniqueness and innovative approach to business.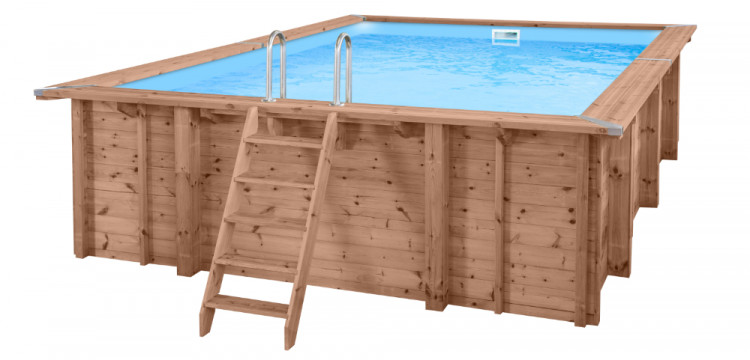 MyWoodPool allows a customer to fully visualise the wooden pool