Phileo VP is a compact new device by CCEI that offers intuitive, automatic and smart pH regulation.
Phileo VP, the compact new device by CCEI
Connected and automatic pH regulation made easy
This connected device incorporates a light dosing pump that rapidly indicates the pH status of the pool and raises an alert based on the observed measurement. The green light means that everything is OK, orange indicates a measurement close to the set point and red means an important deviation from the standard value. The Phileo VP automatically adjusts pH+ or pH- according to the needs of the pool.
Connected via Wi-Fi or Bluetooth®, the Phileo VP can be entirely configured on its dedicated smartphone app or directly on the control unit. It is user-friendly and does not require a visit to the technical premises. Users can also track the history of pH regulation (Wi-Fi connection) via the application.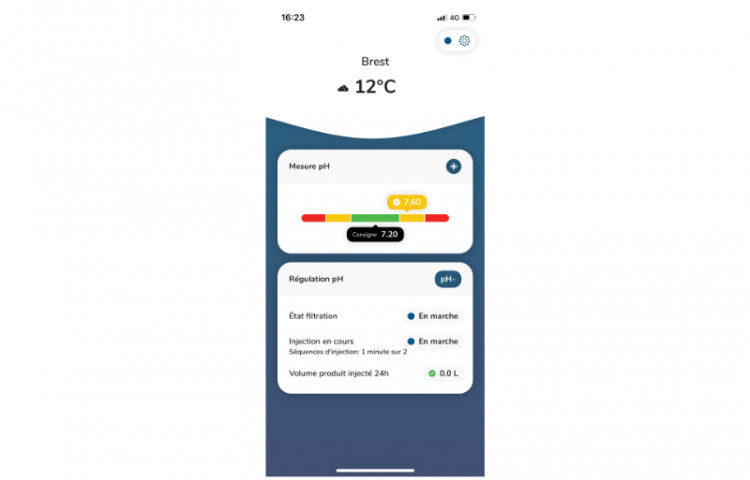 Application home screen
Installation is made easy for professionals with connection to a protected 230 V power supply and a flow detector installed on the piping. This latter gathers information concerning the filtration status with greater reliability than with electric servo-control.
Two versions are available: a standard model with clamp saddles and a POD VP model with a Zelia POD measuring chamber and injection for full hydraulic installation with a single cut in the piping (sensor, injector, flow).
The Phileo VP comes with all the necessary fittings: calibration and injection kit, pH sensor, etc.). The Phileo VP thus combines benefits for both usage (peace of mind, ease of use) and installation (simplified installation, compact measuring chamber).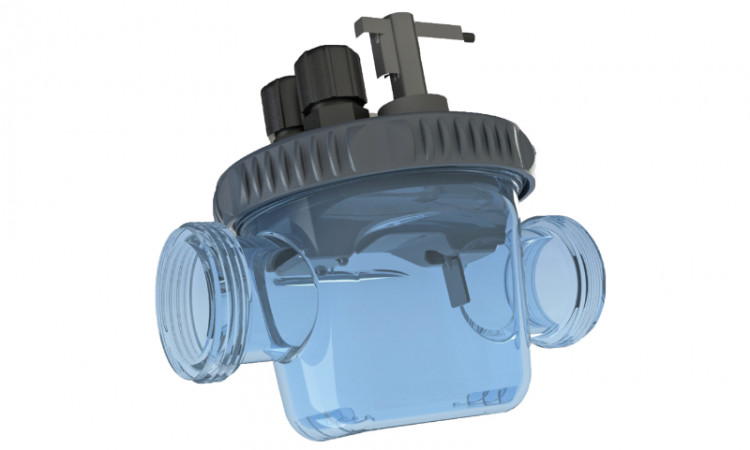 Zelia POD measuring chamber